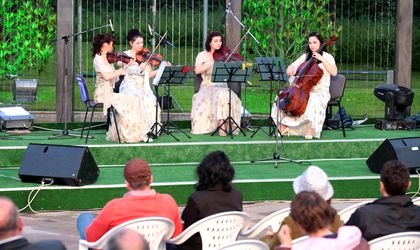 Summer Symphonies' Dream is a classical music festival taking place in downtown Bucharest, in Coltea park, every weekend between May 8 and October 3. Several string and voice groups and artists will weekly take to the stage set by Sector 3 City Hall in the center Bucharest Park.
 The works of Wolfgang Amadeus Mozart, Ludwig van Beethoven, Johannes Brahms, Georges Bizet, Johann Strauss and Jacques Offenbach, among many others, will echo in the streets of the culture-absorbent Romanian city center.
The Bucharest Symphony, the Bucharest Brass Quintet, Acapella group or Classic Bras will be among the performing artists of the festival. Special guests with a theatrical background, such as Marcel Iures or Laura Vasiliu, will delight the audiences by reciting from selected works.
 The classical concerts will take place every Saturday and Sunday of the summer season, between 19.30 and 21.00. Attendance is free of charge. Coltea Park is situated outside the Universitate underground passage, at the Spitalul Coltea exit.
More information available at the festival's official website.
Corina Dumitrescu