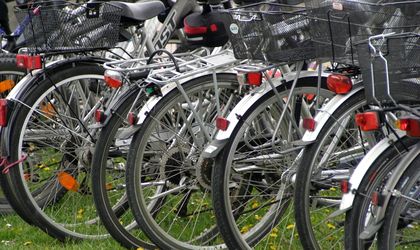 A prospective Bucharest City Hall project could make life easier for cyclists in the capital. If carried out, the project will designate special cycle routes, thereby reducing the likelihood of accidents. The City Hall initiative aims to encourage cycling as a means to reduce the number of cars on the streets, congestion and pollution.
City Hall proposes installing proper traffic signals for bikers on the main roads and at intersections. Cycle lanes would be marked with special adhesive bands and new and modern traffic lights for cyclists placed at intersections.
The total surface area of the project, which would be completed in 12 months, is 62,280 sqm. The project would be carried out with an investment of approximately EUR 5.7 million, VAT included.
In numbers, the project would see the modernization and upgrade of 51 traffic control devices, and the installation of 548 traffic lights for cyclists, another 234 traffic lights for vehicles, 60 CCTV cameras and 22,760 sqm of traffic signs demarcating cycle lanes.
Otilia Haraga