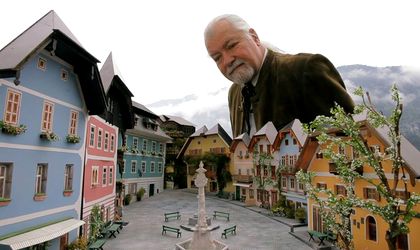 UrbanEye is the first Romanian film festival that encourages discussions about the built environment and urban life through films – documentaries, features, shorts or animations, but also workshops, open talks, and special events for children, all of which touch on the most unexpected yet current aspects of urban life, and challenge the viewer to see the world through different eyes: urban eyes. The event is hosted by Cinema Elvira Popescu and starts on November 13 until November 16.
The selection of films for UrbanEye features the city and architecture, as both subjects and actors, is structured into three sections: Authentic vs. Simulacrum; Homeless People and Peopleless Homes; Interferences and presents 11 movies brought from seven different countries, some of them being a premiere.
UrbanEye Festival will have several international guests, such as Jord den Hollander, director, architect and organizer of Rotterdam Architectural Film Festival, will be present at the event, but also Sofia Mourato, the director of Lisbon Architectural Film Festival and Anja Schlamann, architecture photographer from Germany.
Tickets can be bought from here. More details about UrbanEye Festival on their official website, here.
Photo courtesy of UrbanEye Festival Facebook page
Oana Vasiliu