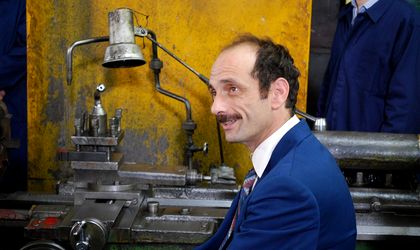 Between July 13 and September 6, the Transylvania International Film Festival (TIFF) movies caravan will visit nine cities in Romania to promote the festival's awarded films. It will also feature movies presented on Sofia Film Festival, Sarajevo Film Festival or Istanbul Film Festival. This open cinema – movie caravan takes place in Constanta (July 13-15), Mangalia (July 20-22), Sibiu (July 27-29), Cluj (August 3-5), Iasi (August 10-12), Brasov (August 24-26), Bistrita (August 28-30), Oradea (August 31 – September 2) and Timisoara (September 4-6).
Bucharest movie goers are expected in Bazilescu Park between July 18-25, starting 22.00 to watch the awarded festival movies, as follows:
Wednesday, July 18 – Soul Kitchen Tavern, directed by Fatih Akin
Thursday, July 19 – Adalbert's Dream, directed by Gabriel Achim
Friday, July 20 – The Phantom Father, directed by Lucian Georgescu
Saturday, July 21 – Tower Heist, directed by Brett Ratner
Sunday, July 22 – The Godmother, directed by Virgil Nicolaescu

Monday, July 23 – Potiche, directed by Francois Ozon

Tuesday, July 24 – Gianni e le Donne, directed by Gianni di Gregorio

Wednesday, July 25 – Happy, Happy, directed by Anne Sewitsky
More information about this event here.
Oana Vasiliu