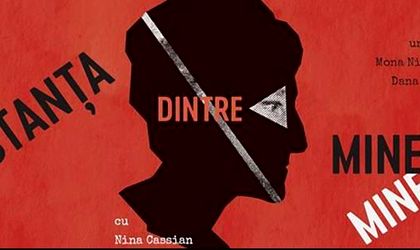 One of the most expected Romanian movies is finally in cinemas: The Distance between Me and Me (Romanian, Distanta dinner Mine si Mine). The documentary is directed by Mona Nicoară and Dana Bunescu and produced by Ada Solomon and tells the story of the famous Romanian avant-garde poet Nina Cassian's life and work.
By Oana Vasiliu
Nina Cassian, known as an avant-garde poet, translator, composer and illustrator, was born in Galati, eastern Romania, in 1924, to a Jewish family. At 16, she joined the Communist Youth organisation, still illegal at that time. After the communists came to power after 1945, Cassian was accepted by the regime, although communists used to call her work "decadent poetry". Scared by that fierce criticism, she then turned to writing in the proletkult and socialist-realistic style.
Also read: Here are the Hollywood stars with Romanian roots – Discerning the local version of the Oscars
Nina Cassian traveled to the United States as a visiting professor in 1985. During her stay in America, a friend of hers, Gheorghe Ursu, was arrested and subsequently beaten to death by the Securitate communist police for possessing a diary. The diary contained several of Cassian's poems which satirized the Communist regime and the authorities thought to be inflammatory. Hence, she decided to remain in the US, where she lived until her death in April 2014, at the age of almost 90.
The documentary The Distance between Me and Me tells the life story of Cassian and her struggle  between "aesthetic" and "ethics" and how this fascinating female figure of the Romanian literature managed to preserve her inner self and the childish faith in an utopian fairy tale.
The film features Nina Cassian in the last year of her life, talking from her apartment in New York, recalling her life and reciting poetry from her memory, which seemed to be intact after decades. 
The documentary is completed by Nina's thoughts about her life, confronted with a rich archive of films, music, poetry, TV shows, private videos and documents from her Securitate file. Interweaving archival footage with firsthand interviews, this thought-provoking documentary illuminates the complex relationships between art, politics, and personal truths.