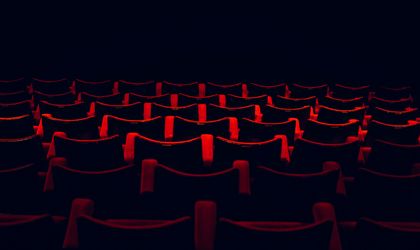 All specialized cinema publications say that 2017 movie-going will be filled with sequels, superheroes, and reboots. The Fast & Furious gang, Transformers' Autobots and the evil Decepticons and Pirates of the Caribbean crew return during the spring and summer months. But what's on the silver screen this weekend?
Débarquement immédiat!
Director: Philippe de Chauveron
Starring: Ary Abittan, Medi Sadoun
Synopsis: It's the story of a cop from Border Control who must escort a guy back to his country, except it's not the right guy and it's not the right country.

Forushande / The Salesman
Director: Asghar Farhadi
Starring: Shahab Hosseini, Taraneh Alidoosti
Synopsis: The Salesman tells the story of a young couple Emad and Rana who play the lead roles in a local rendition of Arthur Miller's Death of a Salesman. Meanwhile, their personal relationship takes a hit after moving into a house that was previously inhabited by a woman who allegedly pursued a career in prostitution.

Jackie
Director: Pablo Larraín
Starring: Peter Sarsgaard, Natalie Portman, John Hurt, John Carroll Lynch
Synopsis: Following the assassination of President John F. Kennedy, First Lady Jacqueline Kennedy fights through grief and trauma to regain her faith, console her children, and define her husband's historic legacy.

Live by Night
Director: Ben Affleck
Starring: Zoe Saldana, Scott Eastwood, Ben Affleck
Synopsis: A story set in the Prohibition Era and centered around a group of individuals and their dealings in the world of organized crime.

Oana Vasiliu