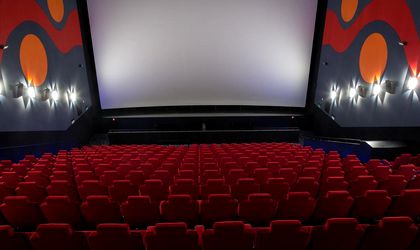 This is the first weekend of the year when a Romanian movie kicks off the national silver screens. What else is on? We made the list.
xXx: The Return of Xander Cage
Director: D.J. Caruso
Starring: Vin Diesel, Deepika Padukone
Synopsis: Xander Cage is left for dead after an incident, though he secretly returns to action for a new, tough assignment with his handler Augustus Gibbons.

6.9 on the Richter scale
Director: Nae Caranfil
Starring: Maria Obretin, Teodor Corban, Laurentiu Banescu
Synopsis: A humble Romanian actor in his 40's, hardly surviving between a complicated part in a musical, a depressed wife, and the obsession of an imminent, devastating earthquake, becomes the victim of his manipulative father.

Lion
Director: Garth Davis
Starring: Sunny Pawar, Rooney Mara, Priyanka Bose, Nicole Kidman, Dev Patel
Synopsis: A five-year-old Indian boy gets lost on the streets of Calcutta, thousands of kilometers from home. He survives many challenges before being adopted by a couple in Australia; 25 years later, he sets out to find his lost family.
United States of Love
Director: Tomasz Wasilewski
Starring: Marta Nieradkiewicz, Magdalena Cielecka, Julia Kijowska, Dorota Kolak
Synopsis: Poland, 1990. The first euphoric year of freedom, but also of uncertainty for the future. Four apparently happy women of different ages decide it's time to change their lives, and fulfill their desires.
Oana Vasiliu