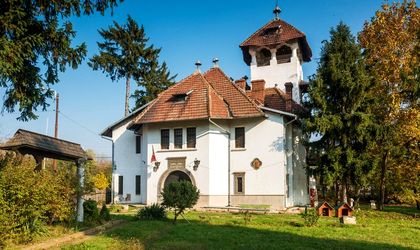 Bucharest has its share of major museums, hosted by imposing edifices. Both the National Museum of Art of Romania, and the Cotroceni Museum have their home in two former Royal Palaces, while the National Museum of Contemporary Art can be – literally – spotted from the moon. But among the city's 60 museums and memorial houses, some are so little known they remain a secret to the locals as well.
Dr. Victor Babes Memorial Museum
This museum, hosted by a villa built between 1928-1929, will take you on a trip to the world of one of the biggest Romanian scientists, Victor Babes. One of the founding fathers of the science of microbiology, Babes wrote a lot of scientific papers now kept in the museum. Alongside, you will find his microscope, which Zeiss customised for him, a death mask and plenty of decorative objects, such as antique ceramics and furniture. The museum was created by the scientist's son, who took great care to preserve the memory of his father alive.
Museum of Maps and Old Books
The Museum of Maps and Old Books is your chance to immerse yourself in the history of cities and countries by means of beautifully decorated and valuable antique maps. But they are far from being the only attraction. The building itself, featuring both Art Deco and Gothic elements, offers plenty of picture opportunities. Plan a few hour for your visit to this museum, as the surrounding streets of the Dorobanti neighbourhood are great for admiring the city's stunning architecture.
Ligia and Pompiliu Macovei Art Collection
Located near Carol Park, one of the biggest and most beautiful in Bucharest, this museum hosts an impressive art collection gathered by husband and wife Ligia, an art graduate and Pompiliu Macovei, a diplomat. Apart from the art collection, which includes paintings by Romanian masters, you'll find plenty of decorative objects as well as an impressive art library.
Nicolae Minovic Museum
Found in the north of the city, pretty far away from the centre, this recently restored museum is definitely worth the trip. Housed by an impressive villa built in the Neo-Romanian style, it was the first museum in the Romanian capital dedicated to folk art and objects. The textile collection, which includes traditional Romanian clothes, stands out among the many objects collected by forensic scientist and criminologist Nicolae Minovic over four decades.
George Severeanu Museum
The George Severeanu Museum is full of treasures. Some of the most valuable collections include the coin collection, which includes 9000 pieces, as well as the old ceramics collection. Many of the pieces contained in the latter have a high cultural and historical value as they were unearthed at Cucuteni and Boian, two sites inhabited since ancient times.