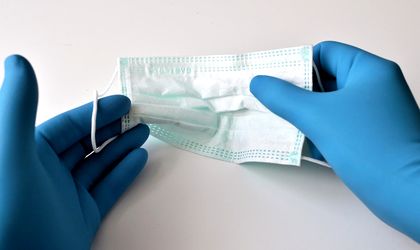 The Municipal Committee for Emergency Situations (CMSU) decided on Monday that mask wearing is mandatory in the pedestrian area of Bucharest Old Center, in marketplaces, fairs, public transport and railway stations.
"The decision was made to mandate the protection mask all day long in the area known as the Old Center, in the entire pedestrian area. Also, mask wearing is mandatory for everybody in marketplaces, fairs and exhibitions, throughout the opening of the exhibition. The mask is mandatory in public transport and railway stations, on waiting platforms, bus terminals, taxis," said Mariana Stancu-Tipisca, spokesperson for the Bucharest Prefect's Office.
She also announced that event and show organizers are required to provide the public with protective masks; participants in events and shows are required to wear masks over the entire duration of the respective events, from the access to the area until exiting it.
Furthermore, all bars, clubs and restaurants will close down at 23.00, as an attempt to slow down the pandemic crisis.
As of Tuesday, 55,241 cases of people infected with the novel coronavirus had been confirmed in Romania. GCS shows that 28,006 patients were declared cured and 5,136 asymptomatic patients were discharged 10 days after detection.
According to GCS, to date, 1,268,899 tests have been processed nationwide. Of these, 20,581 were performed in the last 24 hours, 13,033 based on the case definition and medical protocol, and 7,548 upon request