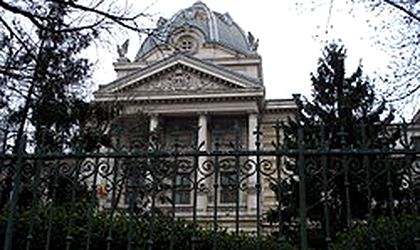 Several initiatives currently taking place in Bucharest are attempting to bring the city back to the attention of its citizens and, of course, tourists. One of these projects is Bucurestiul intr-o zi (Bucharest in one day), which aims to make known forgotten or underappreciated cultural and touristic destinations around town.
To this end, the initiative has proposed three walking routes taking in Kiseleff Boulevard, Calea Victoriei and the old city center. Visitors interested in following the itineraries can access a brochure-guide, a map, as well as the project's website: www.bucurestiulintrozi.ro, currently available only in Romanian.
Another activity with the same purpose is Corina Georgescu's #prinbucurestiulmeu (in my Bucharest) tour. Georgescu contributes to a tourism blog and has relevant experience in the field. #prinbucurestiulmeu has mostly been promoted via Twitter and Facebook and was addressed to online opinion leaders, well-known names of the Romanian blogging community. The tour included historical boulevards and destinations, including the Village Museum and Cotroceni Museum.
"The idea came to me on one of the days when I was furious with Bucharest, because of the poverty, the traffic, the noise and the general carelessness. But then I remembered that I love Bucharest, but an abstract form of Bucharest, the one that was shown by my tourism teacher.(…) And this is what I wanted to show to some bloggers from Bucharest," said Georgescu. The project was brought about with the aid of several sponsors and will hopefully be the first of more.
Corina Dumitrescu