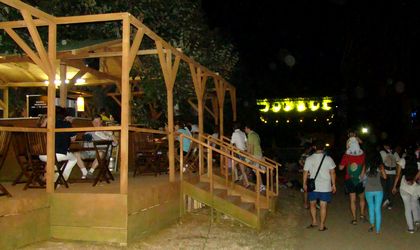 After the success of the Via Sport project, in which around 10,000 people participated, Bucharest City Hall has decided to launch a new leisure space in Bucharest.
Developed under the slogan "Far from the city, in the center of Bucharest", the project will become a tradition only by public demand, depending on the success of this year's edition. Little Riviera (Mica Riviera) offers visitors terraces on the bank of the River Dambovita, on which they can enjoy drinks and watch various shows.
Little Riviera is located on Splaiul Indepedentei, in the vicinity of Piata Unirii.
Corina Dumitrescu