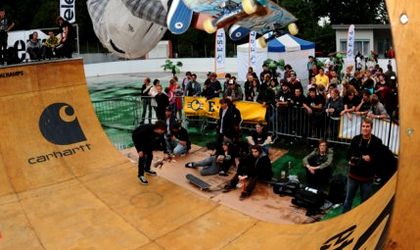 Street Heroes and the Bucharest City Hall are inaugurating the first international festival of urban culture to take place in Romania, along with the newest and best equipped skate park in South-East Europe, on August 12-14.
The festival will include five disciplines: skateboarding, BMX riding, graffiti, street art and street dance. Funky Fresh and Robert Lenart are among the street dance celebrities who will attend the festival, along with Carhartt Skate & BMX Riders Team, an internationally acclaimed riding team. The three evenings of the event will also bring the strains of DnB, jungle, dub, dubstep, electro and hip-hop to the city's streets.
Street Heroes will take place in Tineretului Park and is organized with the support of the Bucharest City Hall and ArCub, Bucharest City Hall's Center for Cultural Projects. A three-day pass costs RON 80 and is on sale through the Eventim chain. More information is available on the festival's official site, http://www.streetheroes.eu.
Corina Dumitrescu