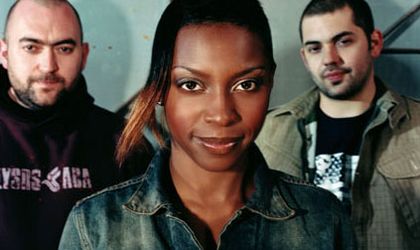 Together with Skye Edwards, the vocalist with whom Morcheeba gained international acclaim, Morcheeba will hold a concert in Bucharest on October 5.
Paul Godfrey (DJ), Ross Godfrey (instruments) and Skye Edwards (voice) are on tour for the band's seventh album "Blood Like Lemonade". The album was officially launched in Great Britain on June 7 and is described as a return to the classical Morcheeba sound, as Paul Godfrey considers that it "should have been released after Big Calm, but we had to explore unknown territories in order to return to where we came from".
With this occasion, Morcheeba will reach their fourth gig in Romania, after B'estival 2007), Peninsula (2008) and Fratelli Club (2009). This time, the concert will take place at Sala Palatului, with tickets ranging between RON 90 and RON 200. Tickets can be purchased from www.eventim.ro or from the national Eventim chain (Germanos, Voadfone, Orange stores and Humanitas libraries).
Corina Dumitrescu