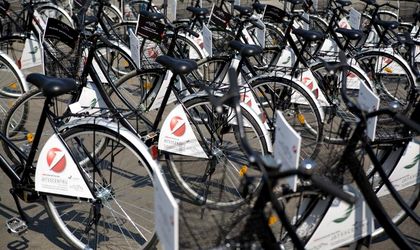 Bike rental center Cicloteque closed its gates for winter but will reopen in spring 2010. In 2009, Cicloteque attracted a number of approximately 8,000 users, of which 1,200 subscribers and 6,800 leisure customers, who rented the bike for just a few hours. The bikes were rented for a total number of nearly 30,000 hours. The center also placed bicycle racks in 20 important locations in Bucharest.
Compared to 2008 when Cicloteque was opened, the number of users and of the renting hours increased threefold. Cicloteque was opened in August 2008 as a solution to traffic problems in Bucharest, with a park of 150 bicycles, 50 more than in 2008.
Next year, MaiMult Verde Association and UniCredit Tiriac Bank aim to open a second center in Bucharest and continue its collaboration with the Bucharest City Hall for the improvement of the infrastructure for bikers, among others.