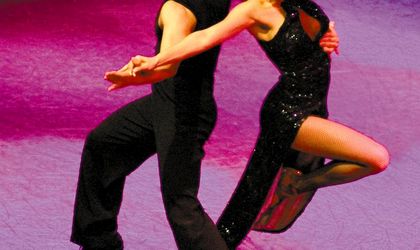 Tango Emocion, a special performance which marks 200 years since the first Argentinean national government was formed, will take place on May 25.
The show is a special project of the Bucharest National Opera, more precisely of the Ludovic Spiess experimental studio.
The headliners are mezzosoprana Oana Andra, baritone Andras Chiriliuc and pianist Mihaela Valcea, who will lead the public in a journey into the world of tango.
The program of the event comprises musical offerings from Carlos Gardel, Marcel Lattes, Astor Piazzola, Angel Villoldo, Juan Carlos Cobian, Marianito Mores, C. A. Bixio, Edgardo Donato, Gerardo Matos Rodríguez, Juan de Dios Filiberto and Julio Cesar Sanders. Guests are also invited to an exhibition with representative photographs from Argentina.
Otilia Haraga