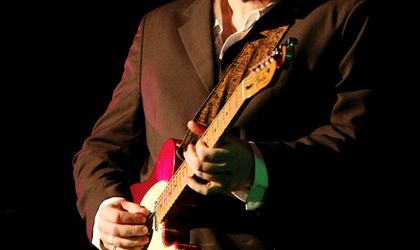 Romanian guitarist AG Weinberger will warm up for Al Di Meola New World Sinfonia at the latter's May 25 concert at the Palace Hall. Meola will be returning to Bucharest accompanied by New World Sinfonia. The two artists will reunite after playing together on the same stage in Budapest in 1992.
Self-taught guitarist Weinberger has been playing since the age of 11, and had won numerous prizes by the time he was 20. In the mid 80s, he made the transition from rock to blues guitar, consolidating his musical style. In 1996 he released the first blues album in Romania, Good Morning, Mr. Blues, following it up a year later with his second disc, Standard Weinberger, which took blues in Romania from the underground to the mainstream. Weinberger was nominated for Grammies for his 2006 album Nashville Calling.
Tickets for the concert are available in the www.myticket.ro network and in Diverta stores priced between RON 80 and RON 250.
Otilia Haraga