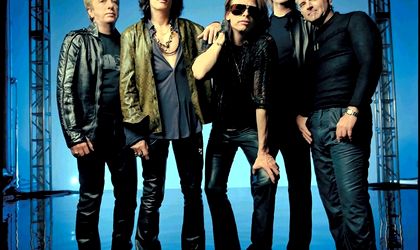 Although initially announced to be taking place at Romexpo, the Aerosmith concert location in Bucharest has changed to the newly built Zone Arena. The date remains the same, July 18th.
The new location was chosen for improved visibility for all ticket categories. What's more, zone B tickets, the cheapest range, have been supplemented by 1000. The program of the event remains identical, with 18.00 as the official entrance hour and Reamonn as the opening act.
The location change was made only now, as at the time of the contract signing with Aerosmith officials, Zone Arena was only at the project stage.
The concert that the legendary American band will hold in Bucharest is part of Aerosmith's European tour and will be the band's first visit in Romania. Tickets can be bought online, from the Eventim network (www.eventim.ro), Germanos and Vodafone stores and Carturesti and Humanitas bookstores.
Zone Arena has been built as the first professional concerts and open space events location in Romania. It offers a series of facilities, among which, its own stage, tribunes and a modular configuration. The most recent concert hosted by Zone Arena is the one held by Bob Dylan on June 2nd.
Zone Arena can be reached via subway (with Aurel Vlaicu and Stefan cel Mare as the closest stations) or by surface transport (tram 5 or bus 110).
Corina Dumitrescu