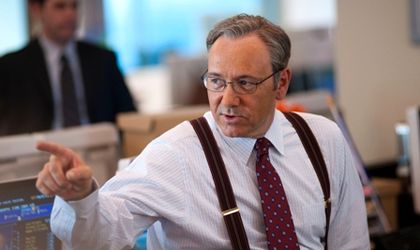 The latest movie starring Kevin Spacey, Billionaire Boys Club, launched last weekend in ten cinemas in the US and managed to raise only USD 126 on its first day!
At an average of USD 8 per ticket, that means fewer than 15 people have gone to see this film.
In comparison, last year, another Spacey movie made more than USD 20 million on the first day. The problem is that the Oscar-winning actor has been accused twice of making unwanted sexual advances to other men or assaulting them – some of them were minors at the time.
After these revelations, Kevin Spacey was removed from the popular series House of Cards and replaced in another movie.
The producers of Billionaire Boys Club decided to keep Spacey in the movie because the actor has a minor role and the film was shot before the accusations emerged, but Americans sanctioned the actor anyway.