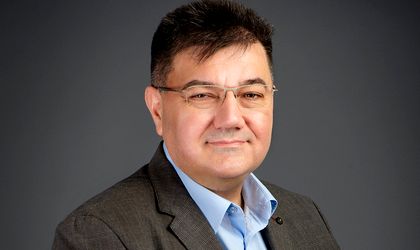 Romania has the lowest percentage of female investors out of total investors compared with other European countries, but learning financial skills has enabled them to take a bigger role in managing their families' finances.
Market commentary by eToro analyst for Romania, Bogdan Maioreanu
As part of several initiatives aimed at empowering women, eToro asked women investors from 14 countries, including Romania about their investment habits.
In Romania only 35% of investors were women, with our country preceded by the Czech Republic with 37% and Poland with 44% women investors. Although fewer than their male counterparts, over half (65%) of women investors have majority or full control of their household finances.
When questioned about what is the hardest thing about investing, 19% believe that is to know what to invest in, while 16% of surveyed investors believe that finding credible information is the most difficult thing about investments. Only one in three Romanian female investors turns to friends and family for recommendations or information, with 45% looking for bulletins and reports from brokers.
The gender discrepancies could be explained by the persistence of inequalities in regard to household chores. Although Romania is in 2nd place in the EU when it comes to salary parity between men and women (with a difference of 2.4% in favor of men, compared to the EU average of 13%, a study conducted by Eurostat has shown that women are spending more time in household and family care activities than men. While Romanian women are devoting over five hours per day, men are spending less than three hours. This reduces for women the available time to learn a new skill, which could be one of the causes preventing more women from investing.
The eToro Female Investor Beat* data also shows that half of women investors believe that financial education in schools is needed and 58% think that more education on the internet and social media will help to bring more women into the investment world. Women also believe that if more women speak about investments it will help other females investing.
The poll reveals that the main reason for which three out of four Romanian female investors started to invest was to generate additional income. Among other reasons for investing, one in three wanted to counter low interest rates and the same ratio wanted to be challenged to do something different. Only 18% started with financial security or retirement income in mind. This is shown also by the investment horizon, one third investing with a 1 to 5 years horizon and only 17% investing for 11 years and more. 19% of Romania female investors have a very short horizon of below one year.
80% of Romanian female investors invest at least once a month. and an overall 25% invest a third or more of their income and half invest between 1 and 15% of their income per month. This is showing that when deciding on the plan, the Romanian women investors remain committed to creating the resources to invest and to reaching their investment goals. This commitment to your strategy or plan is one of the keys to becoming a successful investor.