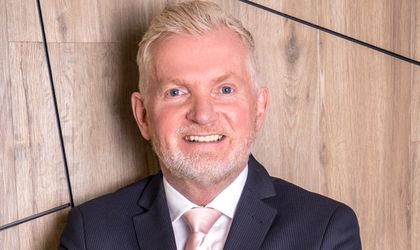 When many of us hear the words discrimination or prejudice our mind automatically clicks to default mode and we think mainly about subjects such as race, gender or social background. We also, within that default mode, immediately discount any suggestion of ourselves ever being included in any of those two strong words above and, in many cases, that is ok and correct.
By Colin Lovering – Co-Founder at Lovering & Partners Business Performance Consultants
One example of an open campaign to challenge an area of discrimination has been the various events focused around 'women in leadership' over the last 2 years. My personal opinion is that Romanian Businesswomen are actually doing very well through their own courage and determination as we have seen by the European statistics so my congratulations to all on this continuing success story.
The reason I mention this as an example is that sometimes we focus on the big picture which is important of course, but the neglect of the smaller aspects of workplace discrimination and prejudice comes at a huge price to individuals more than organizations.
A Confession
I rarely mention the subject but I was actually a victim of bullying through 2 years of my high school life. It wasn't physical but more and quite severe psychological bullying based around a dramatic change in my home life ending up as a 14-year-old in not-so-great conditions living with my dear mother.
Like everything in life at school and, indeed, the workplace, our personal secrets are never secret for long as we confide with a, so-called, friend, who then deceives us by gossiping in the coffee area to everyone and the whispers begin followed by something much more menacing!
In my youth, you needed to be quite a detective to uncover these secrets but, of course, in today's world of social media, our lives, inadequacies, blemishes and vulnerabilities are laid bare for the world to see, select and attack.
The Bully
The workplace bullying situations arrive in various guises from the aforementioned race, gender, religion cascading right down to personal situations or personal appearance and disabilities. Being at the receiving end of this cowardly act can be horrific for the individual and have a serious impact on their health and career. In a national survey, the Workplace Bullying Institute found that 19% of adults said they'd personally been bullied at work, while another 19% said they'd seen it happen to someone else
To illustrate this point, my school bully from over 40 years ago actually tried to contact me via a very friendly Facebook message about a year ago. I rejected the request as the memory is still there even after all this time.
When we sit on an airplane and look around, we see many people that we know will have a very specific reason for being on that plane. A holiday, business trip, visiting a friend or maybe something sad like returning from a sad farewell or even on the way to a funeral. The same applies when we sit at our desk and see a colleague maybe staring into space or just not seeming right, there could be something that is occupying their mind and wellbeing that is eating away at them.
The Medicine
Workplace bullying can be formed through jealousy, resentment, prejudice, discrimination, rivalry, or simply looking different from that small group of dominant, key influencers within the office. It can also stem from a Manager who sees the vulnerability of an individual as an excuse to make themselves feel powerful. Of course, this is really just covering up their own rather sad insecurity or inferiority complex. I am sure we have all met one or two of these in our careers!
Being bullied at work can harm both your mental and your physical health—with potential effects including major stress, anxiety, depression, trauma, high blood pressure, gastrointestinal issues, and more.
There is no cure or medicine for the victims of workplace bullying apart from eventual departure or illness. It is up to every organization to educate its teams on this important subject and not rely on general hearsay or assumption that everyone is 'ok'.
And the advent of working from home offers no protection either and, in fact, the situations can be exaggerated as predators gain even more confidence in the online abuse and ability to spread the word to other colleagues quickly creating an online gang culture.
We hear the word 'culture' added to organizations' mission statements frequently and there are great efforts in enhancing the cultures of togetherness, pride, dedication and charitable volunteering. Discrimination and, indeed, bullying can also become a culture if not dealt with swiftly and effectively.
Just like the dear British when we have a bad meal in the restaurant and the waiter asks if everything is ok, we usually over politely reply, "yes, fine thanks" and then never go there again.
When you question your work colleague that has started to act differently and seems concerned or distant, and they respond "I'm ok" or "I'm fine" it probably means the complete opposite.
They will rarely be able to report anything out of sheer fear and retribution. In another survey, it found that 86% of reported workplace bullying cases involved the extra support and guidance of a colleague. That is a lot of silent suffering may be happening right next to you.