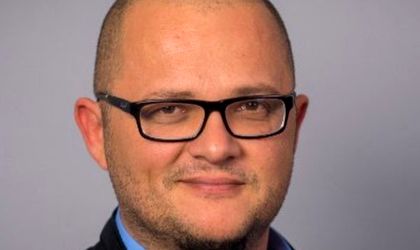 From the official point of view and perhaps traditional common sense we shouldn't even talk about gender, sexual or ethnic inclusion in Romanian society as long as there seems to be no discrimination whatsoever. Statistical data shows without doubt that Romania moved ahead from being a "beautiful and rich in resources" communist country to a paradise of tolerance. We are the European country with most women in executive positions (more than a third), we have the narrowest pay gap between genders (only 3%), everybody seems to be heterosexual around here and we embrace and love equally The King of Wakanda, Jackie Chan, Florin Salam and Stephen the Great. Of course, there is a bit of poverty and corruption, but hey, that is another matter.
By Catalin Alistari, General Manager, Business Review
If you scratch the shiny thin coating things might not be that perfect at all. Romania is also Europe's number one in family violence counts and scores high in human trafficking and sex workers. Somehow it does not fit and the mismatch only proves that we are very good at seeing the full half of the glass. As for the sexual minorities, what sexual minorities? Who are they? Where are they? Does anybody care? I don't even want to go on arguing about it, looks like shifting sands and murky waters kind of topic. And that is a very local approach, if topics are annoying and out of social standards it is better to hide them under the carpet, maybe, who knows, they will miraculously go away. Don't forget the Church-backed Family Referendum when Romanians were asked, straightforward, isn't it that true that we all are heterosexual?
Xenophobia could be a meaningless, purely theoretical term in these God Blessed lands. A lot of us admit that we "don't love Roma" but that is ok as long as the Roma community seems to be doing fine. They are driving white BMWs, wear designer clothes and it looks like they party a lot not having a clue about what CV stands for, as they obviously don't need jobs. Sometimes, after a couple of drinks, we do listen loudly to their attributed manele hit songs and that proves we don't discriminate. As long as Roma people are doing their shenanigans elsewhere we are basically affected just by the headlines of western newspapers who mistake Roma for Romanians.
Tolerance as the fiber that holds together the Romanian society may not last. It is hard to be a racist in a country without many immigrants but heavily populated (ironically) with emigrants. Lately, and I mean weeks, I have seen only one black person at the subway and a few South-Asian construction workers at a supermarket. We as a nation are not very exposed to immigrants and therefore not really tested for xenophobia. Foreigners working in Romania are usually expats, managers, and executives working in corporations and big companies. Friendly and inspiring figures as the vast majority of them are white, male people. We are not very worried about them stealing our jobs, we care more for taking their well-paid jobs. Recent social studies show that in the next decades a wave of economical immigrants, especially coming from Sub-Saharan Africa and South East Asia, is expected in Eastern European countries as they are closing the development gap with the rich and walled Western countries. Is this going to impact the labor market and change the social beliefs of Romanians?
I admit it is a bitter and exaggerated introduction to the B.R.I.D.G.E. editorial project, where B.R.I.D.G.E. stands for Business Review Inclusion, Diversity & Gender Equality. We strongly believe that we should at least talk and have a programmatic approach to how the local business environment is taking on the challenges of inclusion and discrimination.  We kindly invite HR professionals, authorities, managers and executives or entrepreneurs to share their opinions by offering an honest and open editorial platform for debates under the B.R.I.D.G.E. label.