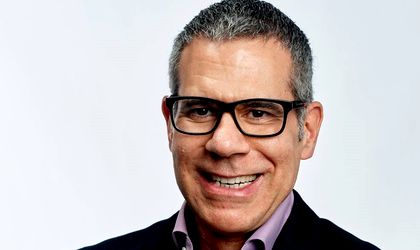 The B.R.I.D.G.E. editorial project continues with a special interview featuring one of the most vocal advocates in terms of Diversity and Inclusion in Romania, Perry V. Zizzi, Managing Partner at Dentons Romania and President, Founder & Board Member of the Romanian Diversity Chamber of Commerce, the world's first organization of this type, which strives to promote the principles of diversity and inclusion in the country's business community.
Where is Romania in terms of Diversity & Inclusion?
Most of Western Europe is already championing diversity and inclusion. While Romania is one of Eastern Europe's most active advocates on this matter, there is still a long way to go. A study conducted recently by the Romanian Diversity Charter in partnership with MKOR Consulting – "Diversity and Inclusion in Romanian Organizations" revealed that 86% of public institutions, 47% of SMEs and 44% of microenterprises have an ad hoc approach to diversity and inclusion practices. At the same time, 60% of large companies have diversity and inclusion strategies and 33% allocate annual budgets for them.
In terms of gender, Romania ranks 26 (out of 28) in the 2020 EU Gender Equality Index, with a score of 54 out of 100 (representing full equality) versus an EU average of 68. Although the score improved by 4 compared to the end of 2010, no progress has been made since 2017.
The results of a study conducted in 2020 by the Fundamental Rights Agency (FRA) among over 3000 LGBT+ people, showed that Romania is still one of the most hostile countries toward gays and transgender people in the European Union. In Romania, only 12% believe their national government effectively combats prejudice and intolerance against LGBTI people, while a third of EU citizens believe this is the case in their respective countries.
Where have we made progress and where do we still need to act/take effective actions? 
Women around the world have been among the hardest hit by job loss and reduction of work hours as a result of the Covid crisis. According to an October 2020 paper by the Brookings Institution, this is partly due to the fact that women remain the primary caregivers of children and the elderly – and this is especially the case in Romania.
But as the world reaches a new equilibrium, we also see that the remote working and flexible hours we now understand are possible have the potential to allow women and persons with disabilities a greater participation in the workforce. However, Romanian labor law needs to be thoroughly modernized to take account of this new reality. Currently, Law 81/2018 on telework provides that the telework days/period must be included in the employment agreement. This requirement raises challenges in practice, since in many cases telework is done an ad hoc basis instead of by fixing the telework days/period in the employment agreement in advance. Each change to the employment agreement requires an addendum, which represents a backward-looking bureaucratic hurdle from a bygone era.
Attitudes, too, are changing in Romania. Asociatia Accept a survey released last week showing that 56% of persons between the ages of 18 and 34 believe that same-sex couples deserve the legal protection of marriage or civil union. That is huge progress in a country where approximately 42% of the population is under the age of 35.
And there have been key legislative changes. Former Member of Parliament Oana Bizgan won passage of a law that required hospitals to treat children even if they have no identification cards. Before that change in law, Roma families were disproportionately denied medical treatment for lack of identification cards.
However, persons with disabilities and the Roma still suffer from a lack of access to quality education; women are still not proportionately represented in the top tier of business and politics; and LGBT+ couples continue to pay the same taxes as all other citizens, yet are denied equal rights in areas such as inheritance, healthcare, pensions, etc.
What does it take to move forward in the ED&I space?
Collective action on diversity and inclusion from both the business community and policymakers matters more than ever. The issue of diversity and inclusion needs to be treated as a business imperative and we all must commit to taking actions that will accelerate progress on these topics. We can no longer afford to celebrate dormant progress and intention instead of results and we all – both the public sphere and business community – need to be the drivers of that change.
While it now looks like little progress has been made when we look at the numbers (e.g., the numbers of women in top leadership positions), in reality, the change in terms of raising awareness around ED&I issues is quite significant. So, we need to keep the momentum going and transform the talk into concrete, measurable actions with accountability of the leaders. As the global marketplace becomes increasingly volatile, uncertain, complex and ambiguous, the need for change is now – and a clear understanding and support for equality, diversity and inclusion measures in the workplace are absolutely imperative.
In your opinion what will be the main achievements of Romania considering that our country benefits of a world premiere for Europe, as the first Diversity Chamber of Commerce was established here?
The overall mission of the Romanian Diversity Chamber of Commerce (RDCC) is to support the development of a more inclusive economy by promoting the principles of equality, diversity and inclusion within the local business community, exchanging best practices on these topics and encouraging organizations to take actions in the area of diversity management.
One concrete action that we will take that will improve economic inclusiveness is our supply chain certification program. Once implemented, it will allow multinationals that have adopted ED&I as part of their procurement programs to be able to roll out the programs in Romania. That means that businesses owned or controlled by members of our initial four pillars – women, LGBT+, Roma, persons with disabilities – will reap the benefit of a greater chance to compete and win business.
The RDCC is also partnering with Vertik to launch debate on legal reforms that will set the stage for greater gender equality by, for the first time, comprehensively measuring and collecting data on the extent of gender inequality in Romania. The expectation is that, by autumn, we will have a platform ready for public hearings.
Finally – and these are just a few of our activities – we support members to create and improve their internal ED&I programs by sharing best practices and experiences. This is a proven step in      promoting employee well-being and productivity. By way of example, notwithstanding the lack of legal recognition, companies can voluntarily offer family benefits to partners and children of LGBT+ employees.