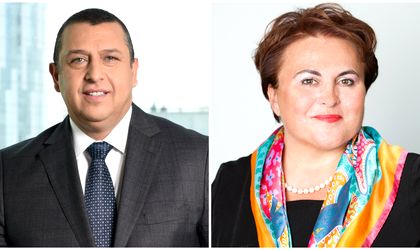 Arctic, the leader of the Romanian home appliances market, has launched a mentoring program developed in partnership with Professional Women's Network Romania, as part of its strategy to increase the number of women in all levels of management by up to 10% in the next 5 years.
Inspire Project targets Arctic middle management female employees with a minimum of three years of experience in leading a team. Following a selection process, participants will be matched with mentors who have already accumulated a recognized managerial experience that they are open to share.
Inspire Project will run for six months, starting in October 2021, in hybrid mode – online and offline. Arctic invests in the development of the leadership skills of its female employees, as the company has committed to increasing the number of women in all levels of management.
The program is an initiative of Arctic women's community in partnership with Professional Women's Network Romania, an association with well-known expertise in developing mentoring programs for women.
Arctic Women Community was established in 2020 in order to contribute to the professional and personal development of women in the company, while sharing good practices in the field of diversity and inclusion.
"We aim to build a community of women who are connected, thrive by sharing experiences, and we take concrete steps to support women within the organization realize their potential. A gender balanced representation in all decision-making structures is essential to ensure a better future and represents a win for society at large. The Arctic Women Community is yet another example of our efforts to foster a sustainable corporate culture, based on diversity, inclusion, and transparency", Murat Büyükerk, Chief Executive Officer Arctic, declared.
—
"The partnership with Arctic is an important step for us in promoting women in leadership positions. On the one hand, we are happy that the Arctic company is interested in creating a community of women that are to be supported in their careers. On the other hand, we are honored by this partnership, which is an important recognition of the relevance and efficiency of PWN Romania's mentoring program. We are confident that together we will make a great team and that the ladies who will be admitted to the mentoring program will receive all the tools they need to build a successful career", Virginia Oţel, co-president of PWN Global, said.
—
"Mentoring is a powerful tool for personal development and an effective way to help employees progress in their careers. As an industry leader and top employer, we believe it is extremely important to capitalize on and develop the talent and skills of our female colleagues. Arctic believes in the added value of women and gender-balanced leadership. An organization in which the potential of women is supported is able to better respond to the challenges of a constantly changing world", Maria Tătaru, HR Arctic Director, added.
—
"The PWN Romania mentoring program holds a privileged position in the Romanian business landscape, a position that we have built over time, with a lot of perseverance and dedication. This is the only program in Romania that offers inter-company mentoring opportunities, being a complementary alternative to the internal programs of each company. With a success rate of over 75% and over 2000 volunteer hours accumulated in each edition, our Mentoring Program provides not only mentors with valuable business experience, but also an entire community that offers support and guidance ", Paula Bușe, VP Mentoring PWN Romania, describes the program.