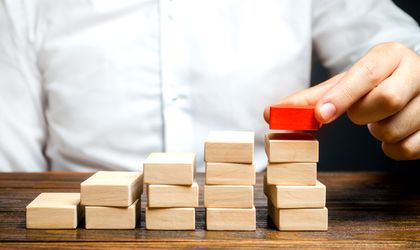 There are several good reasons why we can say that the time is right for Romanian companies to be helped in exporting their products and services to international markets, even though we are doing business in the middle of a global pandemic.
By Claudiu Vrinceanu
More private money on the table
Romanian businesses with adequate financial resources are expected to internationalise faster than those short of funding or lacking such capabilities. Last year there were 58 investments in Romanian tech firms with global ambitions, with a total of EUR 30.4 million, a 6 percent increase in investment volume and a 51 percent increase in the number of investments, according to the How to Web Romanian Venture Report 2020.
Romania is becoming a thriving ecosystem with plenty of opportunities for global expansion. For the first time, the number of startups that received an investment doubled from one year to the next in 2019-2020, rising from 18 to 39, with the total amount growing from EUR 5.65 million to EUR 13.92 million. The average value of investments received by early stage Romanian startups also increased to EUR 357,000, which meant an increase of 12 percent compared to 2019.
More public money available through PNRR
One of the biggest opportunities for the business environment is the Romanian National Recovery and Resilience Plan (PNRR ), and Romanian companies that want to expand abroad could access some of this money. The government announced in 2020 a first version of the plan, through a document that mainly laid out on principles but was less specific about projects. In September 2020, the European Commission issued strategic guidelines for the implementation of the Relaunch and Resilience Mechanism and it is due to publish a guide for Member States on how to design their national plans to benefit from funding from the Mechanism budget. Romania must contract at least 70 percent of the total value of European recovery and resilience grants, which also include funds for entrepreneurs.
Low trade barriers for firms
COVID-19 has removed many trade barriers for Romanian firms, while face-to-face meetings have been replaced by online interactions, allowing Romanian entrepreneurs to reduce the costs involved in meeting potential international clients. As export specialist Christelle Damiens says, the need for face-to-face meetings has disappeared, and "that makes it so much easier for small businesses to reach out to international customers. It's much easier to plan back-to-back meetings in multiple time zones as well."
Diaspora potential
There are millions of Romanian citizens all over the world and they represent a very important strategic asset that could be fully harnessed from the economic and business perspective. Imagine that just 0.1 percent of Romanians in the Diaspora became influen-cers and facilitators for Romanian entrepreneurs: this could mean 5,000 people that could help 5,000 firms in their internationalisation processes.
Therefore, the government should launch proposals for Romania-based companies that work at the local and regional levels and wish to internationalise their activity through Romanian communities abroad as platforms of support and promotion.