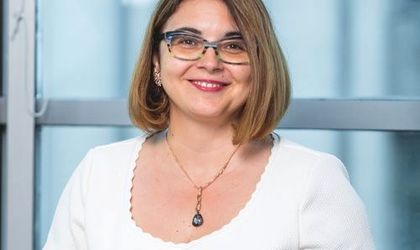 Private Equity and the overall investment community did not always have the best reputation; it was at some point associated primarily with ruthless fund managers, focused only on profits and having little regard for social agendas. But this, even though might have been applicable back in the 90s, is no longer the representation of the position of most private equity funds, writes Simona Gemeneanu, partner at Morphosis Capital.
Around 2007, thus around the time of the last financial crisis, the term impact investment was invented, referring to investments made to generate a measurable and beneficial social or environmental impact. Impact investing does not renounce on profit or financial return, but, instead, its objective is to build companies that, alongside monetizing on their business, are also aware of the impact they have on the world and can generate positive social or environmental effects.
Over the past decade, impact investing has grown significantly, and more and more investors are now launching and orientating themselves towards impact funds. Initially considered a fad, there finally starts appearing factual data that proves that impact investing does have an impact.
According to the Global Impact Investing Network (GIIN), at the end of 2019, 1,720 organizations managed USD 715 billion in impact investing assets under management. The amount is significant, and it is expected to continue growing in the next years as more investors realize that impact investing is a serious shift rather than a short-lived phenomenon. More so, it yields results – the 2020 study of GIIN indicated that 88% of interviewed impact investors indicated that their portfolio companies met or exceeded their financial expectations while 99% reported that they exceeded their impact expectations.
The results are impressive. However, in Romania, it is still not often that investment funds or private equity funds focus on impact investing. As a matter of fact, the whole CEE still lags in term of traction of impact investors, with Hungary and Croatia taking the lead in the region. Romania is, as a matter of fact, probably the last economy in CEE without an active impact investment fund. Why so?
Many say that Romania is not the right market for Impact Investing fund because there is not have enough companies with impact to build an investment pipeline. It is probably true today, but it does not mean that we should not start building awareness. When we think about it, five years ago Romania had only a limited number of local private equity funds or significant equity financing models, yet today we have multiple PE and VC funds, an AeRO market of the stock exchange where SMEs find capital and even a crowdfunding platform. Things are evolving, and those who will be the first movers will benefit the most. Luckily, with impact investing, we all win because investments are poured into responsible companies.
At Morphosis Capital, we are now looking closely at Impact Investing and we envision running an impact fund in the future.  The COVID-19 pandemic has turned the eyes of the public towards what is most important in our lives: family, education, healthcare. Impact investing themes usually encompass these very dear topics to the public, such as education, healthcare, environment, circular economy, social inclusion and technology-enabled platforms for all these sectors. Therefore, we expect that 2020 will be a year of fundamental shift for Romania. We believe that Romanian entrepreneurs will creatively integrate the "impact" component onto their business proposals. And local venture capital and private equity funds launched in the past years will further promote this.
So, what are the elements that entrepreneurs should look at if they want to build a business with an impact and prepare for the reoriented investors? We would identify them as follows:
The intentional, positive influence of the main product or service on society;
Ability to monetize while generating impact;
Ability to measure both the financial return as well as the social impact;
Ability to integrate the impact value as a competitive advantage for the business;
Transparency and solid ethics.
Impact investing is not limited to what sometimes are labelled as "progressive" causes but include more traditional sectors as well. Different companies can have a different impact; the critical aspect is that while these businesses are built and developed for profit, they put their societal impact at the foundation of their business model. Their services and products answer directly to the current needs and the changing environment and have a direct, positive impact on society.
If we were to look at the positive aspect of this pandemic, if there is any, is the level of the awareness that we need to reinvent as old business models do not work anymore. Quoting Cyril Gouiffes, Head of Social Impact at European Investment Fund, one of the biggest promoters of impact investing in our region: "We have the chance to emerge from this health, and economic crisis with lessons learnt and to reinvent our business model towards more sustainable and purpose-driven agendas. With the change in generations, this could be our opportunity we should capitalize on".