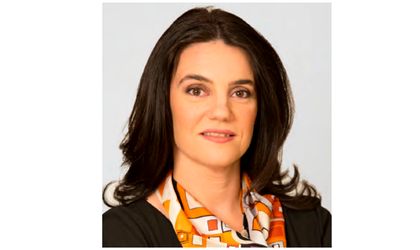 With the symbolic milestone of 1,000 kilometres of high-speed roads due to be reached this year and another 500 kilometres of new motorways and expressways currently in different stages of construction, Romania seems to be accelerating improvements to its road infrastructure, which could prove a crucial factor in attracting new foreign investments in the years to come.
By Anda Sebesi
The new year kicked off with high hopes for new infrastructure and civil engineering projects that are scheduled to be started, completed or opened to traffic in 2023.
The goal of the Romanian public authorities is to make good use of the European funds allocated by Brussels, especially those under the National Recovery and Resilience Plan (PNRR). The challenge is to conceive and implement mature, feasible projects that are capable of absorbing EU funds, and to see them through the public procurement and contract execution stages, two tasks that have been problematic for the Romanian authorities in the past.
"For the first time in many years, Romania may see the completion of more than 80 km of new motorways and expressways this year, and even up to 126 km in the most optimistic scenario. In any case, the symbolic milestone of 1,000 km of high-speed roads will certainly be reached this year. Additionally, over 500 km of new motorways and expressways will be in various stages of construction, with contracts for another 400 km due to be awarded in 2023," says Adina Chilim-Dumitriu, partner and co-head of the PPP and public procurement department at NNDKP.
As for railways and underground lines, Romania's 2023 budget (including PNRR funds) provides a EUR 4.7 billion allocation for infrastructure and rolling stock investments, as well as a EUR 2.9 billion allocation for urban subway projects. "This year, over 100 km of modern railway are expected to be completed, and upgrade works are scheduled to begin for another 300 km," Chilim-Dumitriu adds.
Hospital infrastructure is another sector that should get major investments in 2023, with 27 different hospital units identified by the Health Ministry as eligible to receive PNRR funds of up to an aggregate EUR 1.7 billion, for construction or extension works.
Additionally, in December 2022, the Environment, Water, and Forests Ministry launched a call for projects under the PNRR investment scheme concerning the extension of water and sewage systems in prioritised towns with more than 2,000 inhabitants, with a total budget of almost EUR 800 million. Proposals may be submitted until February 21, 2023. The goal is to build and put into operation up to 400 km of new water distribution networks and 300 km of sewage networks by October 2024, as well as up to 1,600 km of water distribution networks and 2,500 km of sewage networks by July 2026.
"Considering the significant share of PNRR funds in all these projects, a major challenge for Romanian authorities will be to observe PNRR milestones, which are necessary for receiving the funds. Only 33 of the 55 milestones that were due in Q4 of 2022 were reached, 20 of these being behind schedule and two of them blocked, which could potentially trigger a negative reaction from the European Commission," says the NNDKP representative. In her view, another threat comes from the authorities' so far limited capacity to overcome bureaucracy and show flexibility when coming across unexpected challenges during the public procurement and contract performance stages.
"Public procurement rules and their implementation are still causing difficulties in Romania. Inexperience breeds fear and excessive rigorousness that often goes far beyond the strictness of the procurement rules," she says. As they are often faced with differences between feasibility studies and real, in situ conditions, soaring material and manpower costs, and legal and case-law unpredictability, contractors should be treated less as opponents and more as partners by contracting authorities, if Romania is to rise to the moment represented by PNRR—a truly unique historical opportunity to leap forward across (at least part of) the gap that separates us from the developed West.