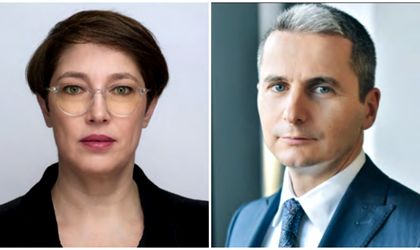 As most executives and economists seem to expect an economic slowdown in 2023, one may think demand for professional services would contract as a result. In fact, specialists predict that the opposite will happen, as the consultancy industry's impact on businesses has never been greater.
By Anda Sebesi
According to the latest data, the economic performance in the Eurozone is rather weak. The indicators published so far have indicated a significant slowdown in household consumption, a slowdown in service sectors, as well as a weak evolution of the industrial sector. Demand for professional services has traditionally followed the general economic trend, but at a faster pace, whether upwards or downwards. However, starting with the pandemic-induced crises, there seems to have been a decoupling of this demand from the overall economic performance as both mega-trends in business and society (such as digital and sustainability transformations, for instance) and short-term developments (new regulations, state support schemes, an increased focus on compliance, etc.) have generated additional need for professional services.
"Expectations of economic growth in 2023 have declined lately and recession risks are rising. Globally, energy crises, the war in Ukraine, and ethical concerns for the environment and the workforce will intensify and will continue to significantly shape the economic environment, including the consulting industry. Locally, the business climate could be even more affected by a low absorption rate of EU funds and the slow implementation of structural reforms," says Alina Timofti, partner and Co-Head of NNDKP Tax Advisory Services.
With such pessimistic expectations for the economy in 2023, demand for professional services may also be expected to decline.
"Yet this is not what we are seeing; on the contrary, there is sustained demand as the impact we can have on businesses has never been greater. Companies are transforming rapidly amid developments in technology and innovation, geopolitics, supply chains, energy transition, and others, and they are also pressured by increasingly complex regulations and compliance requirements, creating a need for expertise and capacity that cannot be sourced internally," says Alexandru Reff, country managing partner at Deloitte Romania.
In his view, the main challenge is to build that expertise and capacity in line with the pace of change and innovation, in a context of talent shortage that may hold back growth.
At the same time, the professional services sector continues to be attractive for jobseekers, including graduates, as it provides diverse career growth and personal development opportunities. With technology changing some delivery models, it makes sense for companies to outsource entire global functions to specialised organizations that invest in building new business models. "There is talk about a 'golden age' for professional services, which resonates with me," says Reff of Deloitte.
The main achievement of the professional services sector last year was adapting to fast-changing developments in business and society and to companies' increasingly complex needs. "At Deloitte in particular, we had double-digit growth and an impact that matters to our clients and our people across all areas of expertise, in various forms, both new and traditional," Reff explains.
As for trends, Timofti of NNDKP says that the split of the consultancy market into two main market "divisions"—the first one a commoditised segment, and the second a high-value specialised consultancy segment—will become even more obvious. "Each consultancy company will be 'forced' to identify its strengths and transform its business models, pricing structures, and even brand architecture, in some cases. In other words, in the rather unstable business environment we will have in 2023, the consultancy industry can no longer embrace the traditional approach of channelling all its efforts towards developing new revenue streams; it will need to gain a better understanding of its clients' needs and identify ways to create greater value for them," Timofti adds.
Faced with all these challenges, the consulting industry (including tax and legal advisors) will have no choice but to adapt, in several ways, and therefore the firms' efforts to embrace the digitalization trend that started during the pandemic will have to continue this year.