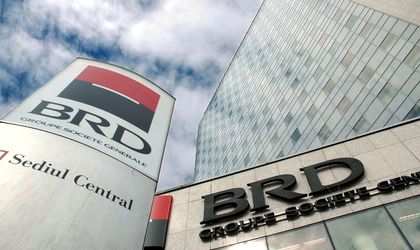 The National Bank of Romania (BNR) sanctioned in April with written warning a manager of BRD – Groupe Societe Generale, Romania's third largest bank in terms of assets, for failure to comply with a central bank's measure, BNR data show.
The sanction, the first in this year, was issued on April 24, 2018, for a BRD manager for "failure to comply with a measure ordered by the National Bank of Romania through the order of the First Deputy Governor of the central bank no. 97 / 27.12.2017," central bank said.
Last year, Romania's central bank sanctioned with fines and written warnings seven banks – Bancpost, Patria Bank, Credit Europe Bank, ProCredit Bank, Garanti Bank, Libra Internet Bank and Banca Feroviara.