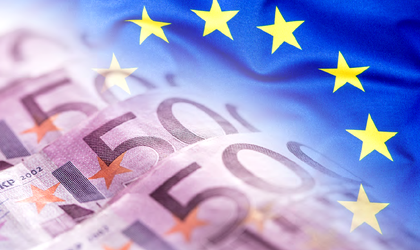 The European Union (EU) has been consolidating its position as a backer of startups across the continent, with several funding programs available for entrepreneurs who want to support the fast growth of their early-stage firms.
By Ovidiu Posirca
Europe is looking to boost entrepreneurship in all member states and several key industries will be prioritised when it comes to funding. The list includes clean energy, high-tech manufacturing, and innovative urban mobility solutions.
For instance, the European Innovation Council (EIC) Accelerator has a budget of EUR 524 million for 2023. Companies enrolled in this program can get up to EUR 2.5 million in grants and up to EUR 15 million in equity investments, coaching & mentoring, and networking.
The EIC Accelerator is funded through the major Horizon Europe program and it has certain challenges for which it seeks ideas from startups. Startups working on products or services for personalised healthcare, energy storage, and emerging semiconductor or quantum technology components can join this year's cohort of the accelerator.
Ionut Patrahau, managing partner of startup crowdfunding platform SeedBlink, points out that the EU is making substantial sums of money available to startups. Some of the questions he raises are related to how Romania could benefit from further support and why the country lacks legislation to allow the easy establishment of funds.
"It's not about the EU's contribution, but about our capacity to absorb it. More specifically, we require skilled individuals to coordinate this process," Patrahau tells BR.
Funding specialists point out that in comparison to the last decade, the quantity and diversity of EU- backed funding tools for startups is indeed increasing overall, and particularly for Romanian projects.
Startups in their founding stage will continue to have access to grants such as those from Startup Plus, a call that was backed by the European Social Fund via the old POCU programme, according to Ionut Tata, the CEO of consultancy firm IcebergPlus.
"These will be managed by various intermediaries from the market and will provide money to set up a startup, in the range of EUR 40,000 – 100,000, but they will be rather generalist and the intermediaries will tend to avoid high risk projects, therefore disruptive tech startups might be misfits for these calls. And unfortunately, these kinds of grants might only be made available within a year or two," he adds.
Moreover, startups that are at least one year old will be able to receive funding of up to EUR 200,000, which might further be bumped to EUR 280,000 through the upcoming "startup to scaleup" calls. These have been announced as part of some of the Regional Programmes and will be open over the next 12 months in certain regions, for example Bucharest-Ilfov or Centre, according to Tata.
"Projects that are funded here will be able to focus on scaling up their business models, developing their technologies, apps or assets, and launching new products or services. The array of sectors will be quite wide, covering IT, creative industries, manufacturing, and others, and I expect at least 300 projects to be supported at the national level," the IcebergPlus CEO notes.
For startups that have advanced beyond this stage, he advises founders to opt for EIC calls or look into the funding opportunities from the European Institute of Technology and Innovation (EIT).
FUNDING FOR GREEN ENERGY INITIATIVES
The Modernisation Fund—a component targeting the production of green energy from renewable sources, with an allocation of over EUR 500 million—is another major opportunity for startups in the coming period, according to Roxana Mircea, managing partner at REI Grup, a funding consultancy.
This session will be coordinated by the Energy Ministry and aimed at providing access to funding for startups, micro, medium and large companies for the development of photovoltaic parks or other renewable projects.
The scheme is expected to be launched on the market between August and September, and startups can apply for about EUR 150,000 per MW. According to the Guide, launched for public consultation last fall, applicants can obtain grant support of up to EUR 20 million per investment project, both for alternative energy production (solar, wind, biomass, biogas, hydrogen or hydro) and for self-consumption.
As for other funding solutions for startups, Romania's own Start-Up Nation will not open this year, while regional programmes (RP) and Just Transition schemes do not grant funding to companies that don't have a full fiscal year behind them as well as positive profits and equity, Mircea explains.
Asked about the startup ecosystem, Mircea points out that the market has developed considerably in recent years, and that funding programmes made available by authorities have brought real support for early-stage entrepreneurship ," with visible results in today's economy. Start-Up Nation has been one of these programmes, and so far, according to representatives of the Entrepreneurship and Tourism Ministry, we are talking about 10,000 entrepreneurs that have been funded by this scheme, generating significant economic gains.
"The EU actively supports our country through programmes dedicated to startups and SMEs, but we need a streamlining of the processes managed by the authorities, more transparency in the development of guidelines, and enough human capital to manage the funding schemes in a highly professional manner, both when it comes to the preparation process as well as during submission and evaluation. Unfortunately, some ministries are significantly undersized considering the real capacity that's needed to prepare and evaluate these funding schemes correctly, not to mention quickly as well, as delays can lead to the loss of billions' worth of funding and opportunities from the EU," the REI Grup managing partner adds.
Nevertheless, she says that Romania has been making improvements in these processes.
"The digitalization of project evaluation is one of the best initiatives the authorities have announced as being underway, and the next funding rounds should be much better managed," Mircea concludes.
Over the next few years, Romanian SMEs' courage is likely to increase, leading to greater exposure and reach into international markets. This will be achieved partly as a result of accessing more EU financing programmes, suggests Ciprian Man, Angel Keeper & Co-founder of business angel investment platform Growceanu.
He adds that 2023 is peculiar in terms of the types of financing available to startups, because we are at the end of the 2014-2020 round and the 2021-2027 programme is only just beginning.
"The EU is likely the biggest supporter of the Romanian startup ecosystem in terms of financial volumes invested so far. What it can do as a next step does not require more money, but rather less red tape. Of course, we are all aware that red tape sometimes comes from overlapping procedures between the EU and the member state, but making funds and support available in an easier, faster way with less strings attached might increase the impact of the money tenfold," says Tata.
Significant changes have been announced by Romanian authorities for the new locally-managed programmes that target startups and SMEs. For instance, regional development agencies will be turned into management authorities, leading to funding that's better adapted to local needs. There are also new rules for setting up risk capital funds using EU financing, whereby funds receive equity and have some degree of strategic involvement in the companies' management, increasing their chances of success.
KEY PRIORITIES FOR STARTUPS EYEING EU FUNDING SCHEMES
Romania already has several startups that have been awarded EIC funding, but calls here are highly competitive as the Council only funds projects that bring disruptive tech, although these days they tend to be thematically focused on certain areas, adds the CEO of IcebergPlus. Meanwhile, the EIT has created nine EU-wide "networks" to provide support and funding to startups and SMEs in priority sectors.
"The networks focused on Manufacturing, Urban Mobility, and Culture & Creativity are currently the most active ones in terms of supporting startups through various programmes and grants. The first two run pre-acceleration programmes in Romania and acceleration programmes at the EU level, while all of them have yearly calls to provide grants and service support for startups. Beyond the variety of EU grants available out there, a number of EU-backed financial instruments are also popping up, including VCs and banks providing interest-free loans. The exact calendar and amounts will most likely become clearer over the coming year, but I expect these instruments to support another couple hundred startups," adds Tata.
EUROPEAN STARTUP INVESTMENTS FACING A CHALLENGING YEAR
The startup scene in Europe is feeling the impact of the downturn generated by large tech companies that have cut staff and streamlined their operations in a bid to lower headline costs. Investments in European startups are set to reach around USD 50 billion this year, down 38 percent compared to 2022, but still roughly ahead by 35-40 percent compared to what we saw in 2020 and 2019, according to a report by Atomico.
"Though Europe's investment volume has dropped significantly, it is important to note that this is not unique to Europe; rather, this is a global trend that is mirrored in the US, China, and the rest of the world, each of which record a decrease of roughly 50 percent when comparing 2021 investment volumes to the 2023 full year forecasts," the report reads.
Still, Atomico's experts suggest that European tech will play a key role in the next Artificial Intelligence supercycle, and that the potential for value creation is major. This is also set to generate a new wave of investments in tech startups.