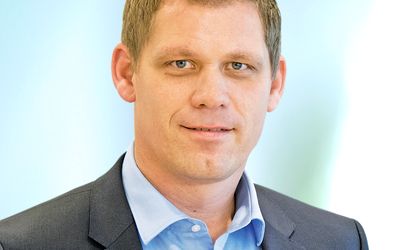 Rene Schöb, KPMG Romania's Head of Technology Steering Committee and the creator of the KPMG Startup Grow Pad, it is more important for an economy to have many successful startups than unicorns, because startups that create jobs and are stable bring a lot to the economy. 
Before launching the acceleration program early this year together with Spherik Accelerator, Swiss-born Rene Schöb tested and honed his entrepreneurial skills as a co-founder in two startups. 
During his studies, Schöb and a friend co-founded a small business that had trading at the core. "Together with a friend of mine, who had this business idea, we traded used land line phones at the end of the 90s. We got the information that a German company was doing it with Siemens and we thought 'our phones were better' so we created a startup to do that. "Did we have the right distribution channel?" We got it 60 percent right. Also, we conducted one trial in Ukraine but we didn't have a proper distribution channel and stopped," he explains. Did they dream of scaling and maybe even of becoming a unicorn? "No, we just wanted to fund our studies, not become a unicorn. Targets were different at that time," he says.
His second business was developed together with the same partner. "We met again ten years later when he emigrated to Romania and then we had our own tax-focused startup targeting German-speaking customers. We sold it to a French international consulting firm. After that I joined KPMG. Here, the competitive advantage came from the fact that both he and his business partner spoke German. "For Austrians and Germans, in particular, language opens the door to trust more than for other nationalities, when doing business abroad," he says.
An acceleration program focused on B2B startups
KPMG's Startup Grow Pad is an acceleration program for tech startups, developed by KPMG Romania and Spherik Accelerator, specifically designed for B2B startups. The program is aimed at startups that are active in the industries in which KPMG has clients and expertize: Finance, Energy, Automotive, Real Estate, IT & Telco, Professional Services and Process Automation.
"With the startups in our Grow Pad we look only at B2B startups that we can work with or pair them with other partners later on. If this will prove to be the right approach, we will help them scale. Also, we can tell them what the go-to-market is and whether a product needs a certain type of advice. They are not providing the implementation usually," he explains.
"What we appreciate is that they bring the agility and pen mind thinking which big corporates lack in day to day activities," Schöb says. "The added value KPMG brings to the table is our regional and global network. It is very important for early-stage startups to understand the industry they are targeting and how to make strategic decisions, and this is where KPMG's experience and expertise comes in handy," he adds.
"Startups receive support to polish their products, launch them on the market and grow their businesses. The program offers access to experienced mentors and a large share of potential customers, from the KPMG covered industries, mentioned above. Through the joint KPMG and Spherik networks we can also connect startups with angel investors and venture funds, depending on the individual startup needs,"Schöb explains. 
"Our collaboration with startups is very refreshing but also challenging. What they gain from our side is strong foundations in different matters. We have a lot of experts on a lot of topics and they can in theory pick everything they need from their expertise. We consider it a win-win formula," he concludes.
Who makes the cut
"First of all, we're looking for startups that have a product ready to or close to launch, that already have a few clients (but not necessarily) and are organised in a small and agile team. It is important that the startup has a long term goal to be targeting the CEE region, at least, even if at the beginning it has a focus only on the Romanian market," Schöb says.
"We're also looking to cooperate with startups that have already launched their products, have a growing team and some traction in Romania or/and another country from the CEE region. If they are looking for a strong partner to provide push and offer support for startup business development, then the KPMG Startup Grow Pad acceleration program is for them," he explains.
"Each of the 4 startups that joined the program in summer has already made serious progress and we couldn't be more proud of their development. iFactor and Nifty Learning – two of the startups in the KPMG Startup Grow Pad program were also on the stage at Startup Spotlight earlier this week and Nifty Learning has won the Best Pitch award," he says. 
Rene Schob was a speaker at HowToWeb, one of Bucharest's leading tech conferences, held between November 19-20.