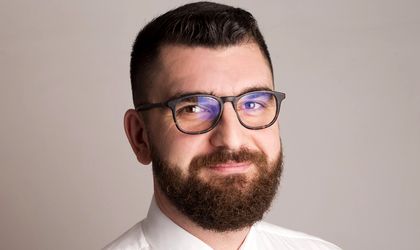 If I gave an overview of CSR in Romania, I would say that in the last decade companies have treated the ethical responsibility of their businesses like their philanthropic responsibility, confusing the idea of being charitable with being responsible.
Dragos Tuta, founder and managing partner at The CSR Agency
As Carroll defined the pyramid of responsibilities, any business starts with responsibility to make a profit. The second responsibility of a business in his theory is the legal one – if you manage to plan a business that is able to make profit, then do it legally so that you don't risk your freedom and safety. The third is ethics, meaning that, "you run your activity, make profit legally and ethically without having a negative impact on the resources or others' lives." Social, economic and environmental resources can be included here. Last but not least, philanthropic responsibility is at the top of the pyramid, which means giving donations or sponsorships from the profits you have at your disposal after fulfilling all the other responsibilities.
Unfortunately, in Romania companies climbed this pyramid very fast and skipped over the third stage, and corporate ethical responsibility remained somewhere in the background, because the function of CSR belonged and still belongs to the communication department.
Supporting those in need is the main reason behind donations for sure, but in the meantime, it is doubled by the intention of the donor to improve his or her results. It is important to say that multinational companies are still the main active players on the CSR market, as it was they who brought this concept to Romania. The sole strategic mistake they make is that the communication department communicates donations and sponsorships as proof of the level of responsibility of its company: "We made donations and so my company is a responsible one."
But this logical statement is false too. It is good to donate, we encourage companies to get involved in charitable activities and they don't have to stop doing it. But we need to understand that philanthropy is proof of generosity. To be responsible means to look rather at the decisions you make on a daily basis and at the impact you have on the environment, society and economy.
Along with these charitable actions, the same multinational companies – often based on decisions taken at group level – invest in increasing their degree of responsibility. It is about companies that made investments in cutting their impact on the environment by changing the technologies they use now, especially in the industrial sector.
There are plenty of companies that monitor and improve gender equality indexes, equal payments regardless of gender or that have created systems and work intensively together with their suppliers to make sure that their supply chain is a responsible and sustainable one. So there are plenty of projects that come in general via the group affiliation, which are implemented within a company. But because of the incorrect definition of CSR and of the concept of a company's responsibility towards society, they are not seen as CSR projects even though they represent a pure form of CSR.
But more importantly and imperatively is to get closer to the model of assuming ethical responsibility, to see more and more companies that are involved in important themes for the nation – like the 17 Objectives of Durable Development, promoted by the UN – and which generate through their activity and their indirect or induced impact, changes in fields like environment protection, climate change, quality education, health and wellbeing of Romanians, sustainable cities and communities, responsible consumption and production, to name a few.
The targets of the 17 Objective of Durable Development are not just the responsibility of the corporate sector and I don't think that the private sector is the only one that can contribute to achieving these goals. But it is still one of the most important players in this regard. In the meantime, there is a need for collective effort to promote these targets towards citizens, so that they can require political and administrative leaders and private companies to pay attention and improve the national impact in this area.