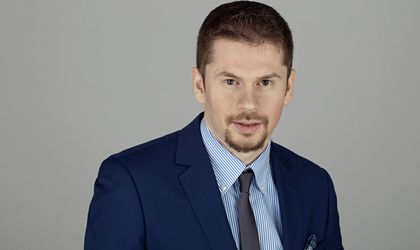 Managing director at iProspect, his expertise includes multi-channel performance marketing strategies, conversion optimization for websites and mobile apps, web analytics and e-mailing strategies. Sorin Sfetcu has started as in intern for one of the most important digital agencies in the country and worked his way up for the local branch of one of the top performance agencies in the world, iProspect.
By Romanita Oprea
He talked with Business Review about iProspect's results in 2017 and how things are looking up this year, both for the agency and the local market.
How was 2017 for the agency in terms of turnover /revenues?
2017 was a great year for us, we grew the revenue by more than 200 percent and the team by 25 percent.
What were the departments that were most successful? What about the least successful ones?
Paid Social was a great contributor to this growth beside Paid Search. SEO still hasn't had the traction that we would like in Romania.
What about the pitches you joined? How would you characterize the local advertising industry in 2018 in terms of budgets, campaigns, creativity, etc?
The budgets are on a positive trend, a lot more clients are focusing on performance campaigns, but a very big challenge for the year ahead is including the right attribution approach in measuring the success of campaigns. Creativity is a major advantage for our market, there are a lot of new ideas being implemented and a lot of new products that are very quickly adopted by agencies and clients in Romania.
What were the most important changes & novelties in the agency in 2017 and how did they come to happen?
In 2017 after our global summit, we introduced in our agency workflow a series of A.I based optimization platforms that helped us reduce the time our team allocates to simple tasks while making sure the budget is spent accordingly to the plan and in an optimal way.
What trends did you notice on the local market last year and how do you intend to follow them /represent them at your agency?
There was a big increase for Facebook campaigns so many of the optimization tools that we introduced in our market are created especially for Facebook.
What do you forsee for 2018 from this point of view?
There will probably will be an increase in discussion around Brand safety, data privacy, and keeping a fair balance between improved targeting and customer privacy.
What is your goal for 2018 in terms of revenue, but also new clients, employees, etc?
Our main goal is to help our client deliver their business results and find more clients who see that the digital world is now the new world. We will keep investing in developing our team and their knowledge.
What do you wish for the local industry this year?
More focus on Data, Analytics and Attribution. These are key factors, without them there cannot be an increase in trust, transparency and results from digital campaigns.
How do you see the Romanian market connected to the international one at this moment?
We are lucky that iProspect has multiple product focused international groups where we discuss strategy and implementation with people around the world.