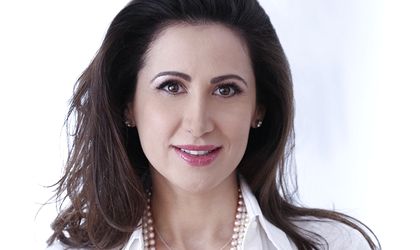 Mihaela Berciu, leadership breakthrough specialist at Essential for Excellence Ltd tells Business Review about the most significant differences between leadership in Romania and abroad and highlights what bosses should do to meet the needs of Millennials.
By Anda Sebesi
How do Western European countries approach leadership now compared with Romania?
In Western Europe, the notion that leadership goes beyond the title is now a fact. All efforts go into developing leaders who inspire, who lead by example and who are part of the team. Their aim is to create an environment for the team to act at its most effective capacity by encouraging team members to actively participate in the development and running of a task.
They tend to be less involved in the daily operations and focus more on understanding what are the blind spots, how they act as limitations and how to best overcome them. They have processes to encourage the team to take responsibility and to collaborate, to share skills and knowledge and to remove the desire to compete against each other. From the interactions I have had with leadership in Romania, I have noticed that there's still a strong tendency to micromanage both people and tasks, to control and direct. What I found quite surprising is the fact that even professionals coming from Western Europe have a tendency to act the same way, which I find alarming, to an extent.
What are the main differences between the styles?
There are quite a few, but I will cover the three that I believe differentiate most inspirational leadership from dictatorial leadership.
First, it is about empowerment and balance versus command and control.
Probably one of the key attributes of an inspiring leader is the ability to empower people and support their professional growth. The focus is to inspire your teams to communicate and increase employee engagement. By removing fear as a means to control and command, you replace it with the desire to excel and, as a result, your team is more engaged, energized and committed to your company's success.
Second, it is about instructions versus commands and requests. The difference between giving instructions as opposed to commands and requests is trust and empowerment. When you give instructions, you trust the other person's ability to fulfil the task successfully and on time.
Last but not least, it is about protection versus exposure. The feeling of safety is one of the strongest bonds between people. An inspiring leader creates a culture of safety in which all stakeholders feel safe to express their thoughts, to take responsibility for their actions and to actively and willingly engage in the growth of the company in innovative ways.
Is there a need for change in the leadership style in Romania? If so, what would generate it?
Absolutely! The way I see it, the change, to be successful and with long-term effects, needs to start with the people who are led. They are the ones who can ask to be led in a different way, to be respected and appreciated for their knowledge and abilities. In order to achieve that, they need to understand their true value, act with confidence and learn to communicate positively.
How do Romanian Millennials respond to the leaders of the companies they work for or hope to work for?
After speaking to young professionals, I can confidently say that they do not feel positive and fulfilled by the way they currently interact with the leadership. It's a chain reaction, of course, but one that needs to be broken in order to progress towards inspirational leadership and capitalize on its benefits. Millennials have been and still are treated as a group that cannot be managed, that has a mind of its own which acts on its own rules; they are considered to lack loyalty, to be only interested in instant gratification and seem to have a sense of entitlement.
I personally disagree with that view. My experience with Millennials is very different. They are loyal as long as they feel respected, appreciated and empowered. They respect authority in the sense of knowledge and confidence; they embrace vulnerability as a sign of authenticity and follow substance as opposed to ego.
How do you intend to change this attitude from Millennials?
My aim is not to change their attitude, but, to the contrary, empower them to understand their strengths and support them to learn how to communicate in a way that generates positive responses rather than negative reactions. One of the actions I'm taking in this direction is running a series of leadership seminars called Leadership Inside Out (LIO). The focus of these seminars is to help participants understand the role the leadership of self plays in one's life, most importantly from a personal growth aspect, which of course influences professional development. Apart from these seminars, we are organising workshops and talks, and will eventually move towards online courses and webinars. We are looking to develop partnerships with universities, companies and other platforms to grow the LIO community.
What are the main features of Millennials today and what should be adjusted to meet the needs of their leaders?
First, Millennials are technologically savvy: their ability to navigate technology like no other generation so far puts them at a great advantage. They can access and scan information much faster, which can make them much more effective and efficient. They also have the ability to evaluate the potential and validity of a piece of information due to their natural ability to segregate the content they read. If encouraged, this skill could add great value to the team and decrease the time needed to finish a task successfully.
Second, Millennials are entrepreneurial: they think out of the box and that makes them an amazing asset. They also have the ability and flexibility to adapt ideas to align with the company rules and processes. The term that describes them very well is Intrapreneurs. Millennials like belonging to a "tribe" and take pride in being active and valuable members of their tribe. They only search for a new one when they feel their skills and attributes are no longer valued.
Third, Millennials are civic-oriented and conscious: one of the biggest misconceptions about Millennials is the belief that they only care about themselves. Couldn't be further from the truth! They are very aware and concerned about the bigger picture, but they do understand their role in this system. Furthermore, as the most ethnically and racially diverse generation in history, Millennials have learned to embrace the differences in one another, which makes them open minded and good team players.
Given that, what should leaders do to meet Millennials' needs?
To communicate clearly and directly using a calm and confident tone of voice, ask questions and encourage team members to come up with answers, be open to the fact that they have knowledge that can help generate success faster and more effectively, give them freedom to find solutions and be open to integrate them, empower them to take responsibility for their actions and listen with the intent to learn, not to judge and dismiss.
East vs West when it comes to leadership
Power vs Authority. An inspiring leader doesn't command and control but provides motivating examples to their followers.
Command & control vs empowerment & balance. By removing fear as a means to control and command, you replace it with the desire to excel and, as a result, your team is more engaged, energized and committed to your company's success.
Ego vs substance. By removing the influence of the ego, you become reflective and intuitive; aware of how your words and behaviors affect others. Not only do you enjoy leading, you also enjoy seeing others succeed.
Problems & solutions vs questions & answers. Replacing problems with questions can bring a positive change and trigger the search for answers based on curiosity and the desire to learn.
Mistakes vs learnings. A shift in perspective has the power to remove the feelings of guilt and shame and helps in supporting our growth and development.