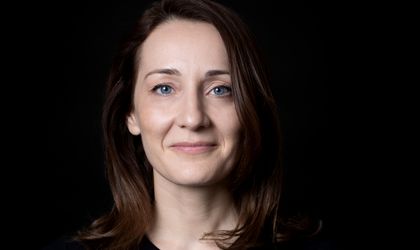 Ideo Ideis Theatre Festival brings to life the small town of Alexandria, southern Romania, Teleorman county, being supported with enthusiasm and implication of some of the greatest Romanian actors and others people active in the cultural sectors. The event addresses to high school teenagers, who spent in Alexandria seven days to discover the art of the theatre performance, being trained and supervised by their mentors who are well known directors and actors, such as Ana Covalciuc, Katia Pascariu, Alexandru Papadopol, Dana Rogoz, and many others.
Business Review talked with Andreea Filip, festival brand manager, to find out what's on for this edition of the festival.
How does Ideo Ideis look like after 2 years of the pandemic? But since the beginning, while the festival celebrates 17 editions this year?
Ideo Ideis is a rounder, fuller experience for teenagers. From the beginning of 2020, after a brand audit, a beautiful repositioning and a rebranding exercise, Ideo Ideis became more than the Festival, growing into an artistic and social manifesto that brings to a platform of people, ideas and creative resources closer to teenagers in Romania in order to support them to express themselves, to find their voice and channel it towards their communities.
A teenager's journey in the Ideo Ideis universe is now supported by 4 active pillars (and 2 that are work in progress) that ensure his path from the first contact with theater and the adjacent arts, to the realization of his own creative potential:
Theater and performing arts Capsules – these are concentrated doses of alternative education that target teenagers from small and medium sized communities that lack access to culture. The premise is personal development through theater and the other arts. We address teenagers, regardless of their previous experience with the theater. A capsule consists of brilliant artists and pedagogues with an extensive experience in working with teenagers, people who are the essence of Ideo Ideis and the experience of learning they went through now thousands of teenagers: the theater trainer, the adjacent arts trainer and the mentor who is there for to be a guide among all the questions.
the Laboratory for personal exploration through theater and related arts is a space that opens its doors wide to the community of Alexandria. Under the roof of the Laboratory you can find a continuous learning experience built and validated in these 17 years of Ideo Ideis throughout the year. It's where you meet yourself. With your passions and curiosities. The place to discover or take your passion for theatre, dance, photography, film, creative writing or music to the next level. We opened its doors in Alexandria, but we are ready to take them to other communities where they are needed.
the Summer Camp – for a week during summer vacation, teenagers work with the guidance of a team of professionals-reference in the field, who guide their creative explorations toward an original cultural product: a short film or a theater play. The week is a blend of rehearsals, group activities, moments of introspection, mentoring and artists talks.
the National Youth Theatre Festival, the core of the manifest – an event dedicated to teen theater groups from all over Romania, a week of cultural inspiration in Alexandria. The Festival aims to celebrate and amplify the explorations they started in the theater troupe and to offer teenagers a space in which to experience what it's like to be in a troupe. We offer them a series of workshops that bring them closer to themselves and to their colleagues and a program of events that will inspire them to have an active role in the wider society.
What's the most important thing to know when you work with passionate teenagers? Is there any pattern to follow?
We've learned that what they need most is to be seen as who they are in the present being. To give them a safe space to question the present. Thus, through all the experiences we design, to give them tools to model this voice into an assumed adulthood that can shape tomorrow's communities. We very much believe in a future of courage and in teenagers who are starting to build it.
None of over 4000 teenagers who have crossed our threshold in the last 17 years have been offered recipes, but starting points for their own questions and ideas where to go to search for answers. We understood that it is important to reassure them that adolescence does not have to end with a definitive answer. But with embracing the process as a possible answer and the tools to find the moments of truth along the way and bring them to the surface.
How has Alexandria developed over the years for the festival?
When you are in the middle of the community during the Festival, you feel how it becomes more hopeful when the streets are flourishing by the energy of teenagers and the halls are filled with inspiring stories. The resilience of the team in these last 17 years has had a real impact in the community – we have in the team teenagers who have become responsible adults who now return to the community full of energy and make change happen.
The Ideo Ideis Laboratory for personal and community development, recently opened, is a space that has its doors wide open to the community, in which we will bring dozens of workshops, theater performances for teenagers & children, film screenings, debates, conferences, masterclasses, concerts.
What would you do differently if you were about to start everything over? 
I can only reply in the paradigm of the last 3 years where I've contributed to this beautiful phenomenon as a brand grower. These years were not kind to most of us – first covid-19 pandemic, now the war in Ukraine and the impact that both events have at economic and social level. Teen education done through alternative means and cultural revival of small and medium communities – these are not topics that easily attract funds that can sustain the growth of a team and rounder, fuller programs.
But to answer your question –  I would be more pragmatic, more focused and less shy in finding people, companies, brands etc. that believe the future depends on today's teenagers. And we need them to become assumed adults, have a voice, the skills and most important, the attitude to use it.
We do what we do under the premise of personal development not with the aim of everybody becoming an actor, a director, a playwright, etc. The use of theater and art in education leads to holistic learning, accelerates personality development and teaches teenagers crucial life skills, problem-solving skills, leadership, communication, cooperation and collaboration. It provides a 'cognitive playground' in which teens can experiment with different choices and experience the consequences of their own and others' behaviours in a safe environment.
Who are the guests of this edition? What's not to be missed by the general public?
This year we have the chance to reunite in the middle of the community with all the personal and collective lessons of the last two years. We celebrate the possibility of our reunion and rediscovery by fully dedicating #17 edition to it, which becomes an experiment in how coming back together can be a chance to redefine the values that unite us and reshape us as a community. We relate to the pace of these changes as a proposal to reevaluate the ideas we have about who we are, about how we engage in the world around us, about the relationships we build with others.
32 artists return this year to Alexandria to provide training and mentorship to teen theater troupes. Among them are as mentors Alexandru Papadopol, Dana Rogoz, Judith State, Andreea Grămoșteanu, Marius Florea Vizante, Gabriel Răuță, Liviu Pintileasa, Florentina Țilea, Istvan Teglas, Maria Obretin. As trainers for adjacent arts workshops we'll have among us: photojournalist Bogdan Dincă, musicians Alexandru Cordonean and Iulia Panici (Via Dacă), choreographers Simona Dabija, Ioana Marchidan, Răzvan Rotaru, Filip Stoica (Sorry, we!) and Mariana Gavriciuc, playwright Mihaela Michailov and film director Andreea Borțun – one of the founders of Ideo Ideis.
For the general public we propose five professional theater performances and as many unique views on themes relevant to contemporary society. What is beautiful to mention that in 4 of the 5 performances the artists are Ideo Ideis alumni participants in previous editions and team members : among them Carol Ionescu, Theodor Șoptelea, Florin Aioane, Oana Jipa, Ionuț Vlad Popescu and Alexandru Ion.
Not to be missed is also a concept that went around the world, The White Rabbit, the Red Rabbit, whichis a non-conformist improvisation exercise and a true artistic challenge, with actor Şerban Pavlu. On a stage without a set, rehearsals and without having read the text beforehand, the actor will offer everyone present a viewing experience that will never be repeated.
For film lovers, Ideo Ideis has prepared a selection of 6 new and highly appreciated titles, signed by Romanian directors invited to Alexandria during the festival: Metronom (d. Alexandru Belc) , Miracol (d.Bogdan George Apetri), Copacul dorințelor: Amintiri din copilărie (d. Andrei Huțuleac), România sălbatică (d.Dan Dinu and Cosmin Dumitrache), R.M.N. (d. Cristian Mungiu) and Imaculat (d. Monica Stan, George Chiper-Lillemark).
Come and join us for #17 edition! The complete program of all events is available online: https://www.ideoideis.ro/festivalul-program17