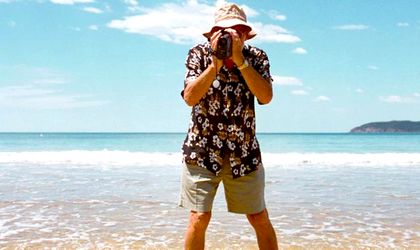 The number of foreign tourists in Romania decreased for the 12th consecutive month, and that's because Romanian tourism industry doesn't provide the same quality as neighboring countries. Moreover, a fiscal facility for public employees has resulted in higher accommodation prices across the country. These factors along with the lack of efficient promotion are the reasons why Romania has a hard time staying on the world tourism map. 
"Holiday vouchers for Romania's public employees ended up having the opposite effect for foreign tourists, as the hotel industry has aggresively raised its prices, so Romania has become a non-competitive country compared to its neighbours. We have become more expensive than the Bulgarians and even the Greeks, even though our services are not up to their quality," said Dan Anghelescu, member of ANAT (the National Tourism Agencies' Association).
In addition, we have not had any new events that could attract foreign tourists in the past year.
"We've become a last-minute and one-shot destination. Tourists are coming to Romania just to put a pin on this destination. Nobody wants to come to Romania and pay EUR 100/night for a room. When they come here, tourists pay for 5-star services, but only get two-star services. Romania doesn't even have infrastructure to facilitate access to areas that foreigners would really be interested in, to overcome the shortage caused by holiday vouchers. If they want to get to traditional rural areas, tourists have to endure the bad roads. And to spend 8-9 hours on what should be a 4-hour journey is not something everyone is willing to do, especially since at the end you get to a hotel that is below your expectations," said Anghelescu.
Romania doesn't have returning foreign tourists
The proof that foreign tourists don't know what to do in Romania is that their average holiday period is 1.9 days. Moreover, we do not have any information centers, therefore they have to do their own research about tourist spots or activities they can engage in here, according to the La Piovra Turista manager.
On the other hand, tourism consultant Cezar Dumitru says that the decrease of foreign tourists in Romania is an effect of the general decline of the business segment in Bucharest. "Our economy is not doing so well, and this can be seen in the number of business travellers, which has been decreasing month to month. But this is just for Bucharest, because the other cities in Romania are leisure rather than business destinations," said Dumitru.
According to the specialist questioned by Business Review, Romania is doing a poor job even in promoting itself at international fairs and through other types of channels.
"Let's not forget that western tourists are very sensitive to negative news, and Romania was "promoted" over these past two weeks through the case of the two teenagers that were violently killed. This makes a family of foreigners question whether they want to come to a country like this," said one of the experts.
Foreign tourists in Romania
The number of foreign tourists in Romania declined in June for the 12th month in a row and the drop accelerated this year, exposing the weaknesses of the local tourism industry and the lack of well-managed tourism attractions in the country. Official data show that Romanian tourists have come to avoid their own country as their numbers declined for the first time after years of robust growth.
In June, the number of foreign tourists in Romania declined by 2.6 percent year-on-year to 286,100, on lower interest of tourists from Europe and Asia, according to the National Institute of Statistics (INS).