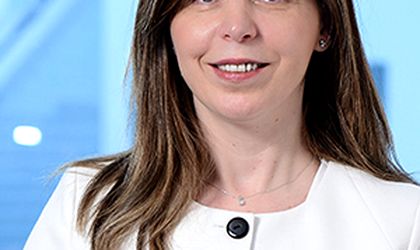 After jointly accumulating 30+ years of business experience, 16 years of senior executive roles, both at a regional and global level, and more than 10 international qualifications, Veronica Brejan and Arnaud Complainville brought it together to create their high-flying leadership development project Fly Through Life. Offering transformational leadership development programs, executive coaching and retreats, they tap into a wealth of knowledge that borrows tools and techniques from Neuroscience, Mindfulness and Values-based Leadership. BR caught up with Veronica and Arnaud before StartUp Path (10, 11 September), our yearly event focusing on entrepreneurship, where they will provide guests and participants with advice and insights.
Why is mindfulness important for one's professional life? Usually, this practice is associated with the private sphere.
More and more companies are proposing Mindfulness trainings to their employees. One of the first ones was Google who led the way with the program Search Inside Yourself a decade ago. It seems to be quite widespread now in the USA, but not so common in European business environment. The reason why they do it is because they see measurable benefits in their employees' well-being, productivity and engagement.
In order to build a constructive organizational culture, one needs to start at the individual level. Mindfulness trainings in the workplace have demonstrated their impact: lower stress, less mind-wandering, increased focus and memory, higher emotional intelligence.
At the organizational level, those changes translate into decreased incidence of burn out and absenteeism costs, higher productivity, increased innovation and strategic thinking and higher engagement. It also leads to an overall improvement of team climate metrics such as cooperation, creativity, decision-making.
What valuable insights does neuroscience bring to the field of mindfulness?
Mindfulness techniques are quite ancient and originate from Eastern traditions that have been perpetuated for many centuries. However, they really gained interest from the scientific community and later the business community after modern Neuroscience started exploring their effects.
The number of scientific publications on the neurological effects of Mindfulness techniques has exploded over the last years, and this field is still growing due to the demonstrated potential of those approaches to train our mind.
Most business executives need to see fact-based scientific evidence of the benefits of an approach before trying it. Neuroscience brings that evidence to the table. Moreover, Neuroscience helps to understand mentally why we tend to react in certain ways to situations, and what we can do to control our instinctual reactions. This leads to better self-awareness and self-mastery, which are important to develop Mindfulness. In a nutshell, we could say that Neuroscience offers a very good entry gate to Mindfulness for our analytical minds.
Why should we become interested in Values-Based Leadership?
After 15 years' experience in HR (regional and global roles) in companies like Vodafone, KPMG, Pizza Hut, Cargill, I (Veronica) noticed a common theme regardless of industry, country, company size: the importance of Values to build company culture and employee engagement. Values are at the core of our deepest aspirations, beliefs and behaviors. They reflect our needs, which evolve throughout life along our growth journey.
At the individual level, understanding the values with which we resonate gives us indications on where we are in this growth journey, and what can be potentially limiting us for further growth.
At the team or organization level, assessing values unites people, since values are not judgmental. Identifying common values can really help to create a common culture. On the other hand, identifying potentially limiting values in the organization, or differences in values among different employee groups is very useful to establish a roadmap to shape the culture where needed.
In times where strategy becomes obsolete very fast due to fast-changing environments, having a common ground based on values can serve as a leadership compass. 
Why is it important for entrepreneurs to get acquainted to mindfulness techniques?
We recently started to work more with entrepreneurs, we are ourselves freelancers now. We noticed that entrepreneurs work in high-paced environments and have to deal with a lot of stress by nature. Stress tends to decrease our cognitive performance by decreasing our span of attention, memory and increasing mind-wandering, on top of a big emotional cost.
Entrepreneurs cannot afford to be distracted or make the wrong decisions because of accumulated stress and the feeling of being overwhelmed.
Mindfulness is one of the most efficient ways to counteract the effects of stress and regain control over our minds to regain focus and make the best possible decisions. It is also a very efficient tool to handle the emotional roller-coaster that entrepreneurs are facing daily.
We've met a wise leader recently who gave a great advice when someone said he doesn't have time to practice mindfulness 30 mins per day. He said: "If you don't have time, then you should practice 1 hour, you probably need it the most".
Finally, Mindfulness helps people become more trustworthy, and build strong relationships, which is a key success factor for entrepreneurs when building teams, establishing partnerships, raising funds, selling.
The path towards a successful business can be long, daunting and energy-consuming. What should entrepreneurs keep in mind in order to strike a good balance between their professional and personal lives?
Most of us spend more than 50 percent of our working time mind-wandering without even really noticing it.  This is happening due to our Default Mode Network, a neural network that activates when we are not focused on a particular task. It distracts us from the present and projects us in the past or future.
Having that in mind, the main issue with work-life balance is not so much how much time we work vs. how much time we have left for our personal life, but how efficient we are in our work.
Even more importantly, what will really influence our well-being and the well-being of our loved ones is how much mental-load we bring back home, and how present we can be for them. In this regard, Mindfulness trains our minds to be fully focused on the present moment and be fully present in everything we do, instead of ruminating or worrying constantly. This is key not only for well-being, but also to build resilience, which entrepreneurs surely need.
Our minds are very good at finding reasons not to practice things that recharge us like Mindfulness on the basis that we don't have time. However, many busy successful leaders we have met in the last years have a daily mindfulness practice that they consider one of their key success factors. Incorporating any Mindfulness practice in our daily routine can be seen as an investment in time. If I spend 10 to 30 minutes per day to recharge, the efficiency gains will more than make up for this time invested.
What are the most common mistakes entrepreneurs can make while focusing on making their business take off?
This is probably more a question for private equity professionals wo have seen a lot of startups succeeding or failing, whereas our experience is mostly in the corporate world with 30 years between the 2 of us.
Nevertheless, from our recent interactions with startups in Paris, London, Stockholm and Eastern Europe, we feel that entrepreneurs might tend to focus too much on developing the products or services and selling them, without dedicating time and energy to build a diverse team fully aligned with the vision, a set of common values and a culture. Whereas it is very difficult to change the culture of big corporations, startups have an opportunity to do it right from the start, and we have seen several success stories in which an early work on culture and values was key to the development of the company. The idea is not to simply put a set of values on the website, but to really use those values as a leadership compass to guide decisions and drive engagement of the whole team. Private equity professionals always say that the biggest asset of a startup is its team, even more important than the products. This aspect is often overlooked by excessively focusing on more tangible short-term objectives.
How can you help those who want to have a more meaningful professional life?
For us a meaningful life means alignment with personal values and mission, it means trustworthy relationships and a life lived with joy, compassion and gratitude. In our programs, we guide people through a process to find those and remove obstacles that might hinder their evolution towards reaching this alignment.
This mental process is often the first step of the journey. The following steps require to develop more self-awareness and self-mastery through a set of Mindfulness tools supported by Neuroscience that helps people gain control over their minds and shape their destiny.
Living a meaningful life (professionally and personally) is a journey and not a destination, it requires constant growth, curiosity to learn every day new things about ourselves and others.
What do your programs focus on and what sets them apart from other similar ones?
Our programs focus mostly on Mindfulness rooted in Neuroscience that we like to call NeuroMindfulness®. In other words, Neuroscience allows us to understand how our brain works (and the brains of other people), and Mindfulness brings the tools to better master our minds.
With this approach, we work with leaders on 5 dimensions:
1. Cognitive performance: developing better attention, concentration, memory, creativity and efficiency
2. Emotional regulation: mastering our emotions through developing meta-awareness and specific breathing techniques
3. Resilience & stress management: finding our recovery mode to bounce forward and handle daily stress
4. Mindful relationships: building presence, empathy, compassion and gratitude
5. Well-being: achieving physical, mental and emotional well-being
The transformational nature of our programs comes from the mix of science, mindfulness practices and from creating an inspiring space for people to share their life stories. Participants will not resonate with all the practices, and that's ok, we don't offer a recipe for success, we make people discover various flavors and invite them to create their own unique recipe. Both of us had a totally different journey, one (Veronica) discovered mindfulness through coaching and meditation, the other (Arnaud) got into the practice through science, Buddhist readings and yoga. We just came back from our NeuroMindfulness Retreat in Provence and we are extremely grateful to seeing the transformational impact of the practices in just 6 days.
How long did it take you to gather the wealth of expertise needed to set up the Fly Through Life? Where did you learn the most from?
The knowledge comes from our complementary experiences and backgrounds: 1PhD in Biology, 2 MBAs, 30 years of international business experiences in local, regional and global roles, various trainings & certifications (ICF, Evolutionary Coaching, Cultural Transformational Tools BVC, Transpersonal Coaching, NLP, TimeLine Therapy, Positive Psychology, Leading with Heart, Search Inside Yourself etc.) and our rich personal life stories. Veronica has an extensive experience in coaching and leadership development, in parallel to holding several senior executive positions in Human Resources. On the other hand, Arnaud has been practicing Yoga daily for many years, while holding senior executive positions in strategy and business development. His scientific background allowed us to root our approach of Mindfulness into the latest Neuroscience research.
Although very different initially, both our paths converged when we met and we continued our development journeys together. When we decided to found Fly Through Life, we traveled the world and explored the main trends in Leadership Development, in particular in Neuroscience, and Mindfulness.
Eventually, we decided to tap into the source of Eastern philosophies and got trained as Yoga teachers in a traditional Yoga school putting emphasis on all the aspects of Yoga, beyond the physical part that most people know. Going through this experience together was certainly the most powerful learning experience for us.
What are the company's values and why are they important for you?
Our values are 'Freedom, Growth, Fun, Joy and Making a Difference'. Our mission is to 'Inspire leaders to raise their level of consciousness and make a difference in the world'. It took us a while to define our values and mission, but it was very helpful to go through the same alignment process we use now for our clients. Clarity on our values and mission brought us 3 important benefits:
– simplicity in the way we operate day by day – when in doubt, we always take the final decisions using values as a compass.
– it makes it easier to decide how we spend our time and energy.
– it is important for us to build long term relationships with clients, providers and partners sharing similar values & mission.
What advice would you give those who want to bring more mindfulness to their professional life? How and where can they start?
Attending one of our retreats can be an accelerated introduction into mindfulness – both science and practices. It is useful to have a bit of guidance before bringing Mindfulness in your daily life.
Bringing Mindfulness to your professional life starts with very simple steps, such as developing presence during conversations, cultivating micro-moments and paying attention to all the positive things happening in everyday life.
We strongly believe that changing your professional environment starts with cultivating qualities in yourself. Once you start incorporating Mindfulness practices in your daily life, even 10 minutes per day, you start observing a shift in your attitude towards events of the day, and your relationships with your colleagues.
Business relationships are not very different than other relationships, couple, parenting, friendship etc. We believe cultivating ego-free relationships can make our life more efficient, easier, pain-less, healthier and more joyful. The only way to get there is to start where we can have an impact – start with ourselves.