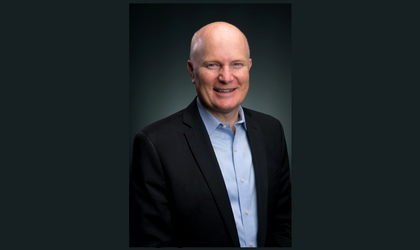 Since 1993, he has consulted and facilitated internationally with senior leaders of corporations, nonprofits, and government agencies on the topics of leadership development and influence, change management, conflict resolution, strategic alignment and execution, and improving personal and organizational performance. BR talked with Michael Merchant, senior consultant Arbinger Institute, about their Outward Mentality in Education, its implementation in Romania, its advantages, the adapting at the online and the covid-19 pandemic.
By Romanita Oprea
Please tell us more about the concept of Outward Mentality in Education and how does it actually work?
When we have an outward mindset we see others as people—people who matter like we matter. When we have an inward mindset – we see others as objects – vehicles to be used, obstacles to blame, or irrelevancies. How we see others comes across – and it is what students (and parents) are responding to. When we see students as objects we invite their resistance (because no one wants to be seen as less than they really are). See and honor students as people with ideas, thoughts and feelings of their own and we will invite their engagement and growth.
It won't matter how skilled a teacher is if they view those they teach critically or with detachments as objects. Students will consider what a teacher has to say only to the degree they feel the teacher is considering them – who they are, what they are going through, what they care about, and what they have to offer. An inward mindset in a teacher is the the biggest impediment to learning. The teacher's focus must always be on how to help their students. No amount of practice, technique, or preparation will compensate for a teacher with an inward mindset. Learning happens in relationship with others. The quality and the quantity of learning is a function of the quality of the relationship within which the learning activity happens. This means that the teacher/student and student/student relationships are inseparable from the educational process as are other relationships that affect teacher or student—school/parent, school faculty, parent/parent, and parent/student relationships.
How did you come up with it and how it evolved?
Arbinger was founded by Dr. C. Terry Warner. A professor of philosophy who was trying to solve an age old problem known as self-deception (the problem of having a problem and not knowing you have a problem). He studied at Yale, taught at Oxford and sat with some of the most significant philosophers in the world at the time. When he began to put his ideas together, he called it Arbinger (a take off from the word Harbinger – which means a forerunner or that which precedes a great change). At first, he would write and share his ideas in academic settings – with students and faculty. The response and results of his work where overweeningly positive – as through his work, people would come to their situations in ways that they had not considered before. They would come to themselves (see their life truthfully and the impact they were having on others – no one can change until they can become responsible). One of his students and later one of his colleagues was Stephen R. Covey (author of "Seven Habits of Highly Effective People"). Dr. Covey was working with a client in the midwest that was experiencing deep conflict between their board and executive team. Dr. Warner was brought in to help. His work was transformative to the organization – and this is what launched Arbinger as a consulting company. In 1989, Dr. Warner became acquainted with a nonprofit behavioral healthcare provider in Arizona called Anasazi Foundation. Anasazi serves adolescents and young adults with anxiety, depression, suicide ideation, self-harm, and substance abuse and their families.
Dr. Warner felt like Anasazi was his life's work in action. Over the course of the next several years, Anasazi became the laboratory for the further development of Dr. Warner's work – with remarkable results! Arbinger is now an internationally acclaimed consulting and training company – known for its work changing mindset in education, law enforcement, families, government, and the private sector. Their first publication was a book entitled "Leadership and Self-Deception" which has now been published in 28 languages – and has sold nearly 4 million copies. Their second publication is "The Anatomy of Peace", inspired by the work of Anasazi Foundation. Arbinger's most recent publication is "The Outward Mindset", a complication of stories of people applying Arbinger to different situations.
One of their primary areas of focus and application is in the education sector. Arbinger believes education is the lifeblood of a community's continued existence. Arbinger's services include training, consulting, and coaching in the following areas:
Administrators – Developing and Implementing an Outwardd Mindset, Outward Leadership, and Outward Mindset Strategic Planning and Execution
Teachers – Outward Mindset in Education
Parents – Living with an Outward Mindset
Students – Choose Well
What are its main advantages?
Outward Mindset in Education has proven to improve student achievement, motivation and involvement/autonomy, teacher growth and retention, parent engagement, as well as the school and the entire community climate.
How much has impacted you or not the pandemic?
The number of in-person trainings has reduced dramatically. However, Arbinger continues to deliver its training and consulting to administrators, teachers, parents and students virtually in all countries, including Romania. Actually, in Romania, through Cristina Gheorghe, the IDP president and our partner, we continued quite heavily to organise SuperTeach conferences, webinars and Outward Mindset in Education virtual trainings for more than 100 teachers. In addition, Arbinger recently released Outward Mindset Online – a fully virtual, on-demand, immersive video course.
How is the solution adapting to the online? 
Very well. We have intentionally leveraged the tools in the different platforms we have used (e.g., break out activities, chat discussions, polls, etc.) to enhance the interactivity, learning, and retention of the learning in each of our trainings.

How does Romania perceive this type of approach, including at a leadership level?
There has been an extremely positive response to Arbinger's work in Romania with government, business leaders and owners in companies such as Fan Courier, Telekom, Eurolines and especially in the education sector.
What are your plans for Romania?
Our plans for Romania are in expansion due to our partner, Institutul Dezvoltării Personale. I know they work to strategically expand the concept and transform Romania leaders' mindset in 3 key directions: Education, Administration and Governance and Business sector.
Romania is the first country to try and translate the trainings at a systematic level. Why did you choose Romania?
Well actually, Romania chose us via the leader of our Romanian Partner, Cristina Gheorghe. 5 years ago, they became our partner and since then, they really had a systematic and strategic approach for the 3 directions. There is a deep need for a Mindset Revolution in Romania, as I understood, and a high interest from the business community in changing the mindset of the next generation. We need to build a strong, educated and outward generation that will put Romania on a transformation path and that will drive economic and life growth.

You are always pushing for innovation. How hard is to do that and what are the main challenges and restrictions in your field of activity?
The most fertile ground for creativity, innovation, and achievement is an outward mindset – when people are engaged in efforts to help others (e.g., provide value to their customers, build their communities, strengthen their country, etc.) – whereas, an inward mindset only shuts off innovation and creativity. Innovation in education will come as teachers and administrators follow what we call the Outward Mindset Pattern:
See Others – strive to understand the needs, objectives, and challenges of all the stakeholders in the country's equational process (including the vision and experience of students, parents, teachers and the business community)
Adjust Efforts – given what we learn, involve representatives from each of the stakeholder groups in order to find ways to improve the utility of the educational system in Romania
Measure Impact – continuously measure the impact of the adjustments that we  made, in order to refine improvement efforts.
How much is the leadership playing a part in your trainings?
I know that in Romania, Institutul Dezvoltării Personale has a very innovative approach on how to involve the very leaders that went through our  Outward Mindset Programs and to become themselves the future facilitators of programs in their own companies or organisations, but also for other companies. That is a great idea to create a community of leaders that want to learn from each other and develop their entire community further.
More about Michael Merchant
Mike is the chairman of the board for Anasazi Foundation, a nonprofit and nationally accredited behavioral healthcare provider for youth, young adults and their families. He has chaired numerous councils and committees on best practices for the treatment of adolescents in the care of behavioral healthcare providers. He is an expert in strategic communications. In 2004, he developed the communication component at the heart of the Emmy-nominated "Take Time to Talk" substance-abuse awareness and prevention campaign currently used by the Partnership for a Drug-free America. He is the founder of the Outdoor Behavioral Healthcare Council, the past president of the National Association of Therapeutic Schools and Programs (NATSAP), and the recipient of the 2017 NATSAP Leadership Award.
Mike coaches NGO leaders worldwide on measuring, improving, and reporting social impact. He facilitates for the Forever Young Foundation Nonprofit Institute and is a past president of the Arizona Management Society.