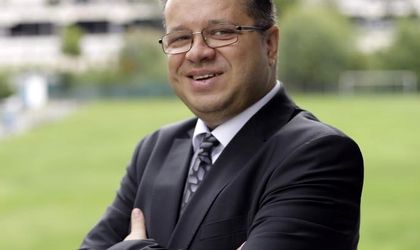 Romania, which could become a major producer and exporter of natural gas within the next five years, could also be the gas hub of the entire region due to its resources, but it needs a good strategy, the involvement of political leaders and investments in order to achieve this goal, Bogdan Stanescu, the new chairman of Depogaz's board, said in an interview with Business Review.
"Romania can become a regional gas hub. It has resources, but needs to make the necessary investments and requires the involvement of political leaders and of other actors who want Romania to become a hub," Stanescu told Business Review.
Stanescu, a long standing public servant involved in dozens of state-owned companies during his career, was recently named chairman of the board of Depogaz Ploiesti SRL, a recently founded subsidiary of Romgaz – a state-owned company which controls about half of Romania's total natural gas production (10-11 billion cubic meters/year).
Depogaz, company founded at the beginning of April, will manage Romgaz's gas storage facilities across the country and could play a key role in defining Romania's position as a regional gas hub.
"Romania's current storage capacity, of 3 billion cubic meters, proves to be sufficient, given the occupancy rate of less than 75 percent over the previous storage cycles," Stanescu points out.
But experts say Romania needs to extend its gas extraction capacity in order to avoid high reliance on imports during harsh winters.
"Romania needs to extend the daily extraction capacity in order to mitigate gas imports in the cold season. The daily extraction capacity is currently 32 million cubic meters per day, at a filling level of 90 percent," Bogdan Stanescu indicates.
Players say Romania will become a major producer and exporter of natural gas within the next five years, due to its offshore reserves in the Black Sea exclusive economic zone.
But major producer doesn't necessarily mean major player on the natural gas market without a strategy to shape the great European energy game. Meanwhile, Hungary and even Bulgaria are waiting in the wings.
"Romania being a gas deposits holder, while Hungary and Bulgaria do not, the two neighboring countries want to play the hub's card and become major players in the south-eastern area of Europe. My conclusion is that Romania should not miss to do all it can to become a hub in the region," Stanescu told Business Review.
Energy experts estimate that Romania needs to invest, via the state-owned monopoly Transgaz, first in major pipelines like BRUA and in connections to nearby gas storage facilities
"On the storage side, it is necessary to increase Romania's capacity based on a study, but also to increase the extraction capacity, according to a strategy," Stanescu says.