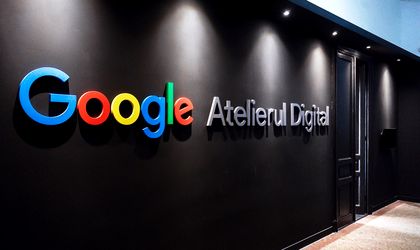 IT giant Google has several programs for helping SMEs and start-ups. In Romania, so far, the company has focused on online marketing, having helped 7,000 companies through 'Grow by Google' – Atelierul Digital. Now it has moved on to education, with programming courses, and to ideas that can be turned into businesses.
Dan Oros, Google Romania's Marketing Manager, talked to Business Review about the things that Google does in Romania in order to create better businesses or help them develop further.
"We are now promoting an app called Market Finder, which is useful for all companies looking to export. The tool is free and helps companies understand which countries need their product. For example: you produce wines and want to start exporting; you can see through the app where there are consumers looking for wines or Romanian wines. And then you make the decision to export based on data, not on intuition," says Oros.
"In addition to choosing the country, you are going to see the laws that apply in that country, as well as find people with whom you can create a partnership. There is more information that only helps you with the export business," says Doros.
The app was developed by Google several years ago and is also available on the Romanian market.
"We want it to be used by as many companies as possible because it's free and helps them grow faster. It is appropriate for those who are already exporting and want to find new markets as well as those who do not yet export, but would have much to gain if they did."
The Digital Workshop
Google's Digital Workshop program helped 7,000 SMEs that went through the program held in the six centers the company has in Bucharest, Constanta, Iasi, Cluj, Timisoara and Brasov. "Many of these companies are newly-established and wanted to learn how to get online. Globally, figures are obviously much higher," says Oros.
"Now we have expanded it to software developers. Until now, we've been providing support for online marketing, learning how to have an online presence, and not just using Google tools, but all available tools, and now we offer free programming courses for students, including Android and Java courses," explains Google's marketing manager.
Apart from the courses, Google also opened start-up incubators in the hubs where the program is held right now, in Bucharest, Cluj and Timisoara. The incubators are dedicated exclusively to students and focus on ideas that can be turned into businesses.
"We also have an incubation program for students who have interesting business ideas. One week ago, the sign-ups for business incubators ended and we had a lot more than we expected. We wanted to start with 10 start-ups on each hub, but eventually we admitted somewhere around 20 in Bucharest and more than 10 in each of the other hubs," says Oros.