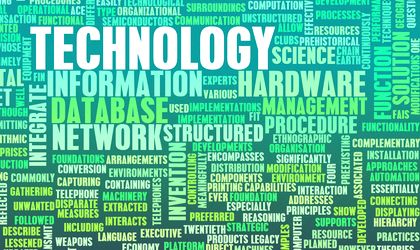 RCS RDS, Huawei Technologies, Oracle Romania, IBM Romania, Accenture Services, Luxoft Professional, the top 6 IT& Tech companies in Romania by turnover, have reported cumulated net profits up by 72 percent in 2017 (up by EUR 65 million) compared to 2016, according to the financial reports sent by the companies to the Ministry of Finance. Their cumulated turnover was EUR 2.3 billion, up by almost EUR 300 million.
RCS RDS, one of the biggest telecommunication operators in Central and Eastern Europe and the largest cable and satellite television company in Romania, had, in 2017, a record net profit of EUR 64.31 million, after a huge loss of EURO 12.94 million reported in 2016. The turnover went slightly up by EUR 9.60 million. The number of employees is down by 581 persons in 2017, compared to 2016, to 11,703.
Huawei Technologies Romania had a net profit decrease by 80 percent in 2017 (EUR 4.4 million) compared to 2016 (8.02 million). Their turnover was slightly up to EUR 294.19 million. The number of employees was also down by 95 persons, to 1,352.
The Romanian division of software producer Oracle exceeded the RON 1 billion turnover threshold in 2017 (some EUR 219 million), 13.3 percent higher than in the previous year. Its profit, however, went down by 4.1 percent, to RON 22.81 million. Oracle Romania increased its number of employees by 14 percent in 2017, to 4,142. The Romanian subsidiary is Oracle's second largest in Europe, after the one in UK. Oracle, with USD 40 billion in worldwide business yearly, has offices in 145 countries and over 130,000 employees.
IBM, the American multinational technology company present in Romania since 2010, had good results in 2017. They hired 443 employees (3,096 persons in total) and had an increased net profit of EUR 17.49 million in 2017, up by EUR 955,746. The turnover exceeded EUR 197.97 million.
Accenture Services, the leading global professional services company, providing a broad range of services and solutions in strategy, consulting, digital, present in Romania for at least 10 years, hired almost 200 new persons in 2017, compared to the previous year. Their turnover was up to EUR 60.70 million, and the net profit was up by 80 percent, to EUR 3.86 million in 2017, from EUR 2.10 million.
Global software developer Luxoft Professional, whose their third biggest center is in Romania, said goodbye to a few employees in 2017 and almost doubled their profit, from EUR 3.06 million in 2016 to EUR 4.59 million last year.  Turnover increased to EUR 64.7 million, from EUR 62.47 million in 2016.
Bitdefender, the Romanian company that developed into one of the most popular cyber security provider in the world, has not yet publish its financial report for 2017.