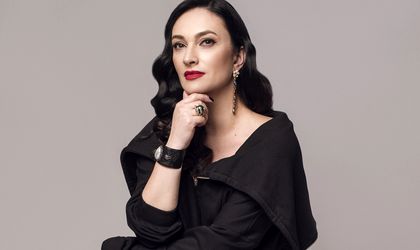 With retailers making efforts to attract customers to their shops during the pandemic, the current medical crisis has a positive side as well: it has given rise to some trends which retailers could capitalise on in order to be successful in times like these. "Consumer is king" according to a well-known saying, and this is especially true right now. BR sat down with players from different segments of the retail industry and found out how they were coping in this new context and how they had adjusted their businesses to best serve their customers and offer them the safest shopping conditions.
By Anda Sebesi
According to Roretail, the retail business owners' organisation in Romania, more and more retailers in the non-food segment are risking bankruptcy this year as a result of being hit hard by the pandemic. Small companies in the field were the first to fall victim to the crisis. The same source says that Black Friday sales were down by about 50 percent from last year.
"Non-food retailers have started to fall one by one, like in a game of dominoes. We're talking about local brands which are having major difficulties in paying taxes and salaries, without taking into account other operational costs or rentals," said recently Roxana Socaciu, the executive director of Roretail.
In the July-September period, sales in the non-food retail segment dropped by as much as 75 percent compared to the similar period of last year, with an average decline between 35 and 45 percent, according to data gathered by Roretail. They also found that foot traffic in the non-food retail segment went down between 60 and 75 percent in some cases versus the same period 2019. But the Romanian retail sector is not an exception, as this industry has been struggling across the globe due to the pandemic.
"Many businesses have permanently shut down and others have had to find ways to reinvent themselves. While some companies are thriving in areas such as groceries, other sectors like hospitality will face major losses. According to the latest data, hospitality will lose about EUR 3 billion. On the other hand, the COVID-19 crisis accelerated the expansion of e-commerce, opening the door to new opportunities and possibilities for the retail industry," says Adrian Ariciu, the CEO of Metro Cash&Carry Romania.

Adrian Ariciu, the CEO of Metro Cash&Carry Romania
It seems that the e-commerce path was paved with success this year. Glovo says that any player with a strong e-commerce presence has definitely had something to gain during this period, estimating that the whole market has grown by 30-35 percent. "In general, e-commerce is based on concepts like funnel, new customer, retention, and recurrence. A new customer obtained during this period generally has some retention depending on the type of industry, as well as a certain recurrence. Whoever became an e-commerce user and had a pleasant experience, with fast delivery and without any problems will probably remain a customer in the future because the advantages are clearly obvious," Glovo representatives argue. According to them, the e-commerce market currently represents 10 percent of the total Romanian retail market, compared with more than 20 percent in the UK. "Romania is following the same trend, and in 4-5 years it will probably reach 20 percent here as well, as online offers diversify and services improve."
As pundits say, safety has definitely been the key word for the retail sector this year, on all business segments.
"It has been difficult not being able to fully operate our shopping centres; this had a direct impact on our business and the business of our tenants. But we have stayed in close contact with our tenants and maintained active communication with all parties involved, which has played an important role, allowing us to find common solutions," says Fulga Dinu, the country manager of Immofinanz Romania.

Fulga Dinu, the country manager of Immofinanz Romania
The retail sector in real estate indicators
2020 was not easy for the retail sector from a real estate perspective, either. According to CBRE Romania, the real estate consultancy firm, Romania's modern retail stock reached 3.84 million sqm at the end of the third quarter of 2020, with about 90,000 sqm delivered in projects like NEST Miercurea Ciuc, NEST Oradea, Dambovita Mall and Shopping City. In the fourth quarter, another 82,000 sqm will be inaugurated in cities such as Alba Iulia, Baia Mare, Brasov, Slobozia, Sibiu, and Timisoara, either through new deliveries or extensions to existing projects, getting us closer and closer to the 4 million sqm milestone.
CBRE research says that an important trend taking shape in the first three quarters of 2020 is retail's move towards omnichannel. On the one hand, retailers are focusing on physical store networks, and on the other hand, they are investing new resources that will allow them to benefit from the increase in online sales, expanding their logistics capabilities.
"The evolution of retail towards omnichannel generates an increased need for logistics space, fuelled by the lack of predic-tability amid concerns of possible restrictions imposed by authorities at key moments for retailers. The fourth quarter, through Black Friday, Saint Nicholas, and Christmas, generates over 30 percent of total online retail sales, and the expansion of logistics spaces influences both the shopping experience and retail sales," said Carmen Ravon, Head of Retail and Land, Omnichannel Real Estate Solutions at CBRE Romania.

Carmen Ravon, Head of Retail and Land, Omnichannel Real Estate Solutions at CBRE Romania
A shift in consumer behaviour
During this period, consumers have been more reluctant to make major purchases, choosing to focus on necessities and savings. Ariciu says that this trend will certainly continue for several months. "At the same time, we have seen a significant shift to digital as more consumers are shopping online. For the retail industry, this means that the need for innovation and finding new ways to connect with customers are primordial," he adds. According to him, a customer-centric approach, a deep understanding of current needs, fast reaction and adaptation are all key in this situation. "Brick-and-mortar retail will not disappear, clients will still go to stores in the future for different reasons – to have instant access to products, to sample new ones or to interact with people. Of course, physical stores will go through some changes in terms of their business models. Some may start to focus more on quick grab-and-go items and on delivering faster shopping experiences, while other might invest more in technology and in implementing a cashierless shopping model which can keep customers and employees safer," he adds.
According to Dragos Sirbu, CEO at Flanco Retail, one of the company's main advantages during these times has been its omnichannel business model, which had been implemented before the crisis. "Our customers rapidly adjusted and started to buy online as their priorities changed. But home appliances have not been erased from their shopping list," he says. In his opinion, there has been a shift in consumer behaviour from a general sense of hesitation to thinking in terms such as "let's try to keep our personal and professional lives as close to normal as possible" and "let's compensate for the fact that we are stuck at home." "This shift has generated increases for product categories like large screen TVs and high performing audio systems. Customers became more interested in high-quality products and top brands as a way to compensate for the lack of holidays they could take abroad. On the other hand, sales of IT&C products also increased during the spring and fall seasons – to make working from home and online schooling more accessible for all the members of the family," Sirbu added.

Dragos Sirbu, CEO at Flanco Retail
A rollercoaster for malls
Sebastian Mahu, head of asset management at Iulius, says that this year brought fluctuations in customers' buying preferences. "Some retail segments like sports, home and deco, homewear or jewellery increased by up to 20 percent, while food and beverage operators have been by far the most affected by the current situation as restrictions are still in force," Mahu explains. He adds that his company worked with retailers to find solutions to reduce the impact of the restrictions that were enforced to limit the spread of the coronavirus, and to allow tenants to hold on to their positions on the market. "So far, in the hospitality segment, Iulius Group has absorbed the entire pressure generated by the health restrictions in order to help players survive this difficult period," adds Mahu.
He says that in all of the group's projects, the drop in foot traffic was counterbalanced by a significant increase in the conversion rate of visits into purchases, an indicator that highlights the customers' focus on acquisition. "Still, we saw many tenants making significant efforts and running discount campaigns which diminished their margins. At similar sales levels with 2019, retailers' profitability dropped by 75 percent," Mahu notes, adding that Iulius's five retail projects posted traffic fluctuations ranging between 7 and 35 percent this year, depending on the evolution of the pandemic in the cities where the group operates.
All in all, the Iulius representative says that the pandemic has not had a significant impact on the company's retail portfolio in what concerns the mix of tenants. "We have managed to stick to our schedule of inaugurations and even to close new partnerships. This year we've had over 30 launches of high-end brands, new entertainment concepts, and local entrepreneurial initiatives," he points out. Yet, he notes that a share of their local tenants posted major drops as they were not able to adapt their business to the new context or cope with the financial pressures. "After nine months of a social and medical crisis, the unoccupancy rate across all five of our retail projects is around 1.4 percent," Mahu adds.
Dinu of Immofinanz Romania says that consumers have switched to "safe" shopping, driven by the mobility restrictions imposed during the lockdown period. "However, on our end we made sure that we could provide the highest safety level possible in our premises, with measures including temperature monitoring, people counters, an abundance of disinfectants, and circulation routes," says Dinu. According to her, the average footfall in the company's centres is now recovering. "In the first month after restrictions were lifted, we recorded approximately the same footfall as last year. We expect a gradual return to consumption, with average footfall still recovering, as customers want to resume their usual activities. Our VIVO! shopping centres in Romania are operating with a high occupancy rate of 98 percent," Dinu explains, adding that retail parks have had an advantage because visitors are able to enter shops from the outside, which allowed them to resume operations sooner after the lockdown period. "As a result, the visitor frequency in our STOP SHOP park in Botosani quickly returned to pre-crisis levels," she says.
What's next for the retail sector?
Specialists expect 2021 to be as challenging as 2020, as the pandemic will continue to impact economies across the world, including the Romanian economy. "We will continue to adapt and identify solutions to optimise our activity and results. We expect the first quarter of 2021 to be very difficult for the entire industry, which means that it will need a significant support from both the owners and the authorities. It is clear that some businesses, especially the local ones, will not be able to cope during a quarter which is usually considered to be the weakest in any year. Later, we expect a slow recovery in Q2 and Q3 based on a reduced impact of the pandemic on the economy. In the fourth quarter of next year, we expect sales to return to the levels posted in Q4 2019," says Mahu.
Along similar lines, Sirbu of Flanco Retail expects the coming year to be similar to 2020. "Things will not be much different in 2021. The pandemic will continue to be present, we will continue to witness uncertainties, but Romanians will be used to all of these by then. We will see increases in the IT&C and high-quality product categories," he believes.
Last but not least, according to Dinu of Immofinanz Romania, over the coming years, consumers will most likely demand supplementary retail shopping experiences that will include wider forms of entertainment, education, and services, apart from mere shopping. "A lot of emphasis will be placed on families spending time together. It is not only the pandemic, but also the expanding world of technology that brings a shift in consumer patterns and retail demands."