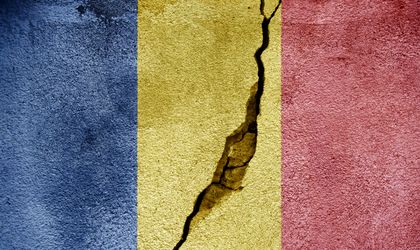 Romania is the only country from the eastern bloc of the European Union which registers larger external and fiscal deficits in the first half of this year compared with the same period of 2017, other countries experiencing smaller deficits, official data show.
The latest Eurostat data indicates that Romania's foreign trade deficit expanded from EUR 5.8 billion in the first half of last year to EUR 6.5 billion in the first six months of 2018.
This compares to deficits of EUR 2.5 billion in Bulgaria in H1 2018, EUR 1.2 billion in Poland and surpluses of EUR 8.8 billion in the Czech Republic, EUR 5.5 billion in Hungary and EUR 0.8 billion in Slovakia.
Romania's large foreign trade deficit have a large impact of its current account deficit, which has increased by 7 percent year-on-year in the first half of this year, up to EUR 3.78 billion.
But other factors, like slow absorption of EU funds and lower surplus in services' external balance, have also a key role.
"The June deterioration (of the current account balance) came mainly from secondary income and to some extent from a lower services surplus. On the year, both are lower by 16% and 7%, respectively compared to 2017. The trade deficit seems to have levelled off a bit but was still 14% wider," ING Bank analysts said in a recent research note.
In June 2018, Romania registered a current account deficit of EUR 1 billion, compared with deficits of EUR 240 million in Poland, EUR 303 million in Slovakia and EUR 62 in the Czech Republic. Hungary and Bulgaria registered current account surpluses in June, according to Eurostat.
Larger fiscal gap
Romania has also deteriorated its fiscal position, with a public deficit of 1.6 percent of GDP after the first half of this year, two times higher compared with end-May.
Following this sharp deterioration of Romania's fiscal position, the Fiscal Council has issued a warning regarding Romania's risk of exceeding its deficit target and implicitly its reference level of 3 percent of the GDP for the budget balance.
The Fiscal Council has warned that the budget revision managed to keep the deficit at 2.97 percent of GDP only due to an upward revision of the nominal GDP level, which is probably excessive.
In the report, the Fiscal Council says the first budget revision project of this year doesn't follow any of the fiscal rules established in the Fiscal-Budgetary Responsibility Law, with the exception of the provision regarding the deficit level as a percentage of the GDP.
Last year, Romania recorded a public deficit of 2.9 percent of GDP, according to Eurostat, compared with deficits of 1.7 percent of GDP in Poland, 1 percent in Slovakia, 2 percent in Hungary. The Czech Republic and Bulgaria have had budget surpluses in 2017.