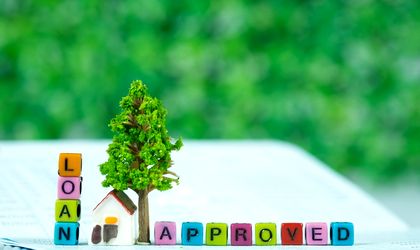 Romania has around 450,000 small and medium enterprises (SME), a crucible for the businesses of tomorrow. But experts say many SMEs struggle to survive, due to a lack of proper business plans and, maybe more importantly, financing. Business Review sets out how a Romanian SME can borrow money from local banks.
By Sorin Melenciuc
Romania's lenders have a lot of financing tools designed specifically for SMEs, and hundreds of millions of euros are currently available.
But loans come with a cost, in the form of interest, and a small company usually needs collateral in order to access funding. Romanian banks currently ask firms to be in good financial health – in profit or at least with a sound business and a clean balance sheet – and collateral.
Of the total number of SMEs in Romania, only about 80,000 are posting profit, an important criterion for accessing a loan. But it is not only profit that matters to banks.
Most banks in Romania have separate products designed for SMEs, in two different categories: loans for investments and cash flow loans. Cash flow loans are usually short-term loans – one to three years – and investment loans are generally for longer terms – from five to ten years.
Most funds currently available to SMEs in Romania are from external sources. In 2017, six local banks signed operational agreements with the European Investment Bank (EIB) to receive EUR 400 million to finance SMEs.
Banca Transilvania (BT) grants loans to SMEs from the EIB credit line for both objectives: investments and cash flow, with a maturity of two to ten years.
BT asks SMEs interested in accessing these funds for several documents: a copy of the last two annual balance sheets, an audit of the balances, legal approval of the credit agreement and a tax certificate.
Raiffeisen Bank offers SMEs cash flow credit lines – for the purchase of stocks, payment of debts to the state budget, payment of suppliers – of a minimum of EUR 7,000 and three years maximum maturity. Companies interested in accessing these loans need a mix of guarantees that include a mortgage on current accounts and personal or real estate collateral. For the same purpose, Alpha Bank Romania offers cash flow loans with a maturity of at least one year to SMEs with minimum 12 months of activity and the existence of at least one annual balance sheet.
The list of accepted guarantees includes state guarantees, real estate collateral, a promissory note issued by the company and endorsed by shareholders, mortgages on accounts, and cash collateral among others.
But some SMEs can use credit granted on the basis of invoices, promissory notes or cash receipts to cover working capital requirements in the event of a gap between earning and payment. The bank usually finances 70 percent of the value of the invoices.
SMEs without enough collateral, but with a sound business, can take out bank loans using the state guarantee scheme offered via the FNGCIMM. Romania's government-backed guarantee fund has agreements with many local banks and can guarantee up to 80 percent of a loan granted to a small company.
In some cases, banks agree to grant loans to SMEs without collateral. Banca Transilvania has a product called "Fast credit line without guarantees" for SMEs without restrictions to issue bank checks, not included in the Credit Risk Center with delays longer than 15 days, without attachments on assets or suspended accounts and without listings in the Insolvency Proceedings Bulletin.