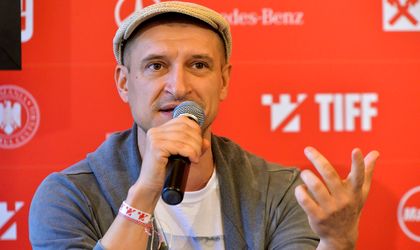 As Business Review previously announced, the well-known actress Sophia Loren comes to TIFF, being celebrated for her entire career, with the Lifetime Achievement Award. But how is this possible? The artistic director of the festival, Mihai Chirilov, explained at TIFF Lounge on May 30.
"This was Tudor's dream right from the beginning of the festival, and I won't take it. When you put this kind of intangible ideals, something motivates you to move forward. Probably now, at this anniversary edition, the planets really aligned, Sophia Loren is available and she accepted to come to Cluj," explained Mihai Chirilov.
Read also: TIFF: Where can you meet Sophia Loren?
In order for this to happen, the process is quite interesting: every year, the staff of the festival sends courtesy letters of invitation, and in some cases, for world known film stars, the discussions are being opened for years. "We are maintaining a relationship with the VIPs for a long time, with their agents to be more precise. This was the case with Sophia Loren. This courtesy letter was sent a few months ago, we received an evasive answer which told us to try again in a couple of months. At TIFF press conference we were 95 percent sure of her coming, but we decided to announce it when we were totally sure," said Chirilov.
Why screening Matrimonio all'italiana / Marriage Italian Style?
Matrimonio all'italiana / Marriage Italian Style (d. Vittorio de Sica, 1964), in which she acted alongside Marcello Mastroianni, it's definitely the actress's favourite movie. Although she acted in over 100 productions, she always refers to this one as her soul-movie. A complete explanation comes within her interview with Larry King, which can be seen here:
But it wasn't easy to get a good copy of this 1964 movie. "Believe it or not, there wasn't a restored version of this movie, so we tried to find a decent copy worldwide. It turns out that our partners Technicolor made a restoration when Sophia Loren was invited to Cannes, in 2014. Furthermore, this is the copy Sophia Loren used during her promotional tour last year, celebrating her 80 anniversary," added the artistic director.
Read also: TIFF: Mihai Chirilov's must-see movie list
Oana Vasiliu