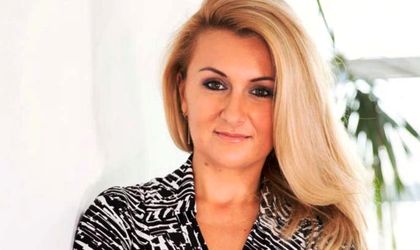 Keeping the customers happy and loyal is crucial for businesses today. So there is no surprise that there are companies like Dsquares specialized in offering end to end loyalty and rewards solutions starting from designing your unique, customized program to management of all program operations, to generation of analytical reports, offering seamless support across all projects' phases. Business Review talked to Andreea Stanescu, Country Manager at Dsquares Romania, to find out more about this business.
Business Review: Dsquares offers loyalty solutions for companies from different industries. What does that mean or what are these solutions do exactly?
Andreea Stanescu: Dsquares is the leading provider of loyalty and rewards solutions in Europe, the Middle East and Africa (MEA), which means that the company offers a set of innovative programs for corporate services. Dsquares was able to redefine the concept of loyalty programs, ambitious strategy, expertise, and competencies, and thus invested in technology to develop loyalty programs and customer applications.
B.R.: What are your solutions for your customers? Are the services customised per each customer or or they tailored only based on industries?
The solutions that Dsquares provide always abide by a methodology that provides a variety of products, relevant to the needs of the distinctive clients, while achieving complete privacy for each customer in line with their aspirations and needs. The company's customer loyalty solutions range between technical, operational, and commercial, along with the provision of detailed reports on users' purchasing habits, to reach the best possible service. Dsquares thoroughly studies all its clients, in order to provide them with a tailor-made solution, that best suits the client, and ensures an increase in their cutomer's loyalty.
B.R.: How do you convince your customers they need or services? Or more specifically, why would they use Dsquares solutions instead of inhouse build capabilities?
At the core of every Dsquares program is the customer experience and we always strive to offer the final users the best journey when using our solutions. Seamless, unified, digital, interactive experience is of utmost importance when building up a loyalty program. This is why customers choose us, because we understand their customers, what they want, what moves them and what can make them loyal. On top of that, we are an end to end provider, meaning that we can act as an external loyalty team to the customer organisation and handle every aspect of the program. Combining that with our big network of partners, that we use in our programs in order to ease on the costs, puts Dsquares ahead in front of competitors.
B.R.: What is the company history? How did you get to develop loyalty solutions? Since when are you in Romania and what was the development in Romania until now?
We started our operations back in 2012, and even though it has only been 10 years, today we have branches in Egypt, Jordan, Tanzania, Kenya, and Romania. Adding to that, most of our clients and main partners are Fortune 500 companies, namely Vodafone, Orange, Vodacom, Visa, MasterCard, ExxonMobil, PepsiCo, and P&G, in MEA region, and Vodafone Romania reinforced by a strong network of local and international merchants. Furthermore, our efforts and leading role in this exceptional industry was recognized on a regional level, as we won the MEA Markets' magazine award for "Best Loyalty Solution Provider in MEA".
As for Romania, we started in 2020 through a collaboration with one of the telecom operators to take over the management of their loyalty program. Essentially revamp the existing program into a more dynamic, exciting marketplace of offers from the biggest brands. Our scope included developing an app-based marketplace of 25+ offers designed to fit the needs and preferences of various consumer segments. In addition to the ongoing offers on the marketplace, we would get season-specific offers to surprise and delight customers at key ocassions.
B.R.: Are there any differences between the loyalty programs for customers, based on country or region? Meaning, are the solutions offered in Romania different than the ones for a company in Nederlands or Africa? If so, what are these differences?
As mentioned, we take our time and our team thoroughly analyzes every customer's needs and requirements. However, the back end loyalty program solutions that we provide are the same; but one of our great assets that differentiate us from any other solutions provider, is that the programs we provide are very flexible to be tailored based on the market's need. One of the perks of being an international company that operates in different countries and reions, is that we are exposed to a wide range of markets and sectors, therefore the execution of the programs are always tailored based on the customer needs.
B.R.: What are the future plans for Romania?
First, we took the time to build up a great local team together with our local partners network and begeggining of this year we started our market expansion with focus on Romania as a hub for entering into east european markets as well. We have very ambitious plans for this part of the world as we see a lot of potential. For us Romania is one of the very promising markets in the region, and at Dsquares, we allocate a lot of effort to expand our business across different sectors in the Romanian market. Our current strategy is focused on strenghtening our presence here working on cementing our position in Romania, and offering more programs and solutions that would benefit the Romanian consumer.