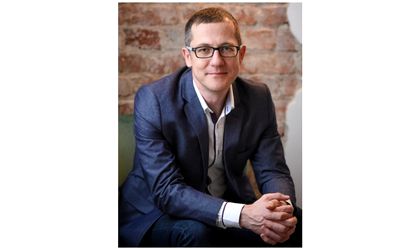 RTC, part of Altex Holding, ended last year with an increase of over 20 percent in sales, the highest in recent years, and with an operational profit that was over 50 percent higher than 2021's. Strong leadership was a key driver of these achievements, according to CEO Radu Mihailescu, who says he loves working with people and supporting them as they work towards their maximum potential.
By Anda Sebesi
"One of our most important achievements was the development and consolidation of our acquisitions and sales teams through the recruitment of specialists and business developers. Around 20 new colleagues have joined these departments in the last year and we continuously invest in training programmes to improve the teams' performance," Radu Mihailescu tells Business Review. He adds that as part of the Altex Holding entrepreneurial group, RTC emphasises interdepartmental collaboration, encourages people to express their opinions, and stimulates and supports business initiatives so that each member of the team contributes to the company's success.
The company closed 2022 with an increase of over 20 percent in sales, the highest in recent years, and with a 50 percent rise in operational profit compared to the previous year. "In 2022, our aim was to meet our customers' needs through a wide and complete range of products. The increase in sales was also supported by investments in stock with average inventory levels that were more than 50 percent above 2021 levels as well as by better product availability and diversity. As part of Altex Holding, we give our partners access to the entire Altex product portfolio," Mihailescu explains. According to the CEO, a large share of the company's investments also went into its car fleet to strengthen the sales force and logistics operations. "We've invested approximately EUR 300,000 in order to bring the most advantageous solutions to customers' offices," he adds.
RTC is now focusing on the automation of its business processes. "The upgrade of our B2B ordering platform and the implementation of various solutions to manage customer order processes were also priorities for us in 2022." As a retail organisation that distributes workplace products and solutions, RTC operates with a very wide portfolio of products that can match the needs of different work environments. The company focuses on excellence in customer experience within its core business of direct sales to major corporate accounts. "We address many business verticals and we are able to respond to each industry's specific needs, offering services and products that enable customers to carry out everyday activities," the CEO says. The biggest difficulties last year were linked to economic instability, inflation, price volatility, and the increase in financing costs. The war in Ukraine and the covid pandemic also impacted the company's supply chains and the availability of some categories of products, as well as negatively influenced some economic sectors in which RTC clients operated, according to Mihailescu. "In order to overcome these obstacles, we diversified our product offering and maintained a close relationship with our suppliers so as to reduce the negative effects of economic instability as much as possible. Furthermore, transparency in communication and maintaining strong relationships with clients have allowed us to work together to find optimal solutions and tackle the various challenges we faced."