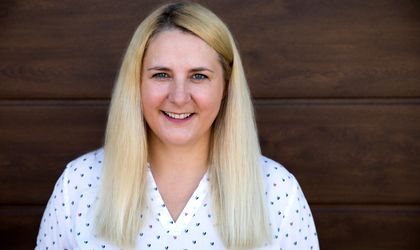 Last year, Betfair Romania Development had at least two big reasons to celebrate: it became the largest technology and shared services hub of its parent company, Flutter Entertainment, and celebrated 15 years on the local market. BR sat down with general manager Ioana Popa to talk about Betfair Romania Development's success in Romania.
By Anda Sebesi
"Behind many of the successful projects carried out by Flutter's divisions and global brands, such as Betfair, FanDuel or PokerStars, are our teams in Cluj. In 2022, two new divisions were added to our local structure, which required setting up a new leadership team and generating a 30 percent growth in staff," says Ioana Popa. This eventually allowed the company to reach the milestone of 1,300 people by the end of the year. It also meant that it had to adopt new operating principles and, at the same time, ensure consistency in its people practices. Last but not least, filling a large number of roles that became available along with the new brands being represented in its office required a lot of creativity and out-of-the-box thinking. Flutter Entertainment owns a diverse portfolio of leading brands in sports betting and gaming, housed across four divisions.
"What I'm probably proudest of is the fact that Betfair Romania Development has not only become the largest technology hub in the entire business group, but that it's actually the only one that offers innovative products to all four Flutter divisions," Popa points out. Talking about her leadership style, she says that honesty sits high on her list of values, and this allows her to create an environment where all issues can be discussed openly. "This way, I believe it's easy to get to the bottom of any issue and identify the right solution. I am a huge fan of collaboration and I see my role as one that should help our teams work together to achieve shared goals." She also adds that the success that Betfair Romania Development has had in recent years is partly due to the fact that the company has stayed true to its values, while supporting and understanding people's struggles. "We work towards the same goals. Our business in Cluj is an example of success within the global business group," she notes.
Employees are probably any company's most valuable resource, so listening to their feedback and acting accordingly could pave the way to a successful and sustainable business. "The Covid-19 restrictions were only fully lifted in March 2022. I remember that many of our colleagues felt uncomfortable about coming back into the office at the time. We listened to them, so we redesigned our ways of working to accommodate both business needs and personal circumstances. We implemented fully remote working options and compressed hours to support our people and received great feedback for this initiative." Additionally, in order to mitigate the negative impact that a remote working model could have on cross-team collaboration, Betfair Romania Development created an agenda of "Moments that Matter," a series of events that bring the company's employees together to collaborate, create, and have fun. "It's amazing to see the energy and ideas that come out of these reunions," says the general manager.