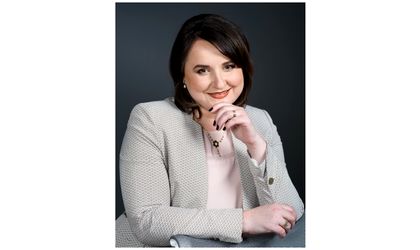 Cristina Ulesan, HR director at Brico Depot Romania, sat down with Business Review to provide insight into the company's HR policy, which is strongly connected to its business strategy and has contributed to Brico Depot being the only DIY retailer on the Romanian market to be recognised as a Top Employer in 2023.
How would you describe your HR policy?
"Human-centric" is the term that best describes our HR policy. First, we seek the right person for the right job both for our HQ and our stores, where 90 percent of our colleagues operate. My deep belief is that we are all different, and while standardisation is an undeniable part of corporate life, together with my team, I seek to personalise our HR processes—starting with our customised onboarding process. This approach continues throughout the entire employee journey. We have a clear focus on continuous development: just last year, we offered more than 35,000 hours of training to our colleagues, diving into both hard and soft skills—or as we like to call them, skills for life that equip our team members with a better understanding of both our business and themselves. A self-development journey naturally includes wellbeing. Our colleagues can access programmes such as Brico SOS, which offers financial, legal, and psychological counselling for them and their families or resources from our fictional character, Briana, who delivers weekly recommendations and engages our colleagues in wellbeing workshops. After recruitment and development, retention is another pillar, relying on our organisational culture and our ecosystem of benefits, including our performance-based rewards.
What were the main initiatives the company dedicated to its employees last year?
One of our favourite novelties last year was the Recognition and Appreciation programme, which rewards colleagues who (1) consistently prove our company values, (2) go the extra mile to improve customer experience, and (3) are involved in cross-functional projects that have a positive impact on our business. We implemented new development programmes such as the EU co-funded Digital Evolution, seeking to develop in-store colleagues' digital skills, or the Kitchen Academy, addressed to our in-store kitchen range experts, powering technical and customer experience skills. We also designed programmes for HQ colleagues, such as Power2Manage, which aims to strengthen managerial skills innovatively—for example, adding a theatre play into the discovery and learning process.
What is your strategy in terms of attracting and retaining talent?
First, it's important to offer candidates a realistic view of their role to set the basis for a long-term mutually beneficial partnership. Then, I believe it comes down to fostering a healthy organisational culture that's oriented towards the company's mission, diversity, doing good inside and out, and continuous development. We're all moving towards the same goal, supporting the business strategy. We have a strong commitment to diversity and take pride in the fact that 44 percent of our colleagues are women. Psychological safety and wellbeing tools such as Brico SOS and Briana ensure we can perform while taking care of ourselves. Our employer branding strategy is also internally focused. One example is our referral programme. Last year, we recorded hundreds of internal referrals, with over 90 percent being for store colleagues who were successfully onboarded and integrated. Of course, internal communication has a strategic role in our internal employer branding strategy. And for our commitment to transparency to have results, communication is never one-sided. We listen to our colleagues through our internal comms channels, as well as through our bi-annual engagement survey, "Vocea Ta."
3 HR challenges for the retail sector in 2023
Labour force availability;
Transforming classic retail roles from the perspective of digitalization and evolving consumer behaviour;
The socio-economic context.