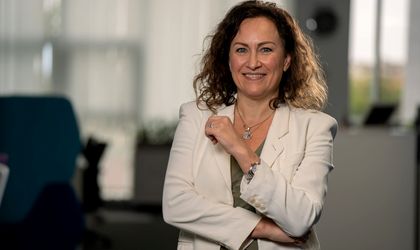 For Cristina Corello, Country Human Resources Manager at Bosch Romania, 2022 was marked by a focus on stimulating a long-term commitment and practice towards the happiness and success of its employees, as part of the company's HR strategy. The core belief at Bosch is that flexibility can contribute to associates' wellbeing and team performance.
How would you describe your HR policy?
For Bosch, a leading global supplier of technology and services, career development is a key strategic objective. Together with our associates, we have created a new way of working, which prioritises employee wellbeing and is based on three important pillars: a flexible way of working, continuous support for personal and professional development, and a system based on feedback, transparency, and equity as core values. Our professional development process reflects two main principles: continuous learning (life-long learning) and autonomous learning (self-learning). These principles allow our employees to adapt their own learning styles to their own needs. Bosch is also fostering a leadership and collaboration culture on three levels: Leading my Business, Leading Others, Leading Myself. Other principles such as "We LEAD Bosch" and "We are Bosch" are two powerful ways to translate the fact that associates are the ones who create the Bosch culture when they bring their expertise and passion to the development of products and services with an impact on society.
What were the main initiatives the company dedicated to its employees last year?
In 2022 we dedicated plenty of resources to stimulate a long-term commitment and practice towards happiness and success. The company's approach was practical and personalised. We implemented multiple workshops on mindfulness and movement, virtual book clubs, as well as other types of online recreational sessions such as virtual coffee breaks and Christmas parties. These initiatives resulted in more than 10 ongoing online and offline communities, including the Women@Bosch community or the Wellbeing Club. Closely connected to our wellbeing initiatives was the development of a hybrid collaboration model, called Smart Work @ Bosch, which was implemented globally. As many of our business lines allow for activity to be carried out remotely, Bosch has provided the framework, principles, and tools for efficient work and collaboration, rooted in harnessing the power of technology. This was a co-creation process with our teams, combining the flexibility and task efficiency of remote work with physical presence and meaningful collaboration in company locations.
What is your strategy in terms of attracting and retaining talent in your company?
Our main strategic initiative has to do with running our internal education centre for current and future associates. Employees and candidates can take three potential career paths: specialist, project manager, and people manager, with a focus on both soft and hard skills. Since the launch of these programmes, more than 600 colleagues have accessed customised paths towards current and future leadership roles. As a large employer, we still face the demand of finding the right talent and skills on the local market. We have campaigns and awareness initiatives around our activity, and we take part in the most important technology and recruitment events. We also have well-targeted multi-channel promotion campaigns, to make sure that candidates remember us. In recent years, we have been focused on having more interaction with potential candidates. In this sense, we've continued our partnerships with universities, and we provide mentorship to entire teams of students and pupils in various technical projects.
3 HR challenges for the technology and services sector in 2023
Finding the right talent inside the country;
 Managing change and resources;
Creating a culture of development and learning.