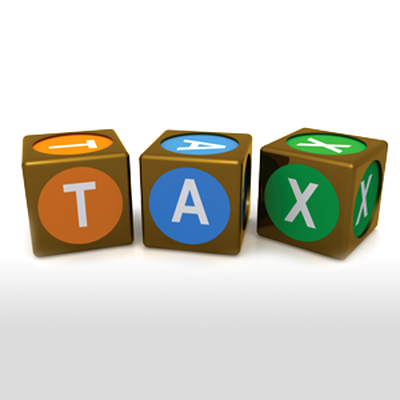 14th edition, April 6th, 2015, Howard Johnson Hotel, Iridium hall
Get up to date with the latest news about taxes and legislation on the Romanian business market, discuss with the top experts in the field and gain practical solutions for your business.
Tax & Law is BR's flagship event dedicated to the tax and legal professionals. This year's edition will highlight the most important changes in the fiscal and legal domain expected to have a high impact on the Romanian business market. Latest regulations, practical manners to efficiently grow your business by using the best fiscal practices, updates on the profit tax legislation, and on the fiscal procedure code are just a few of the topics included in the event agenda.
Attending this edition will bring you 7 CPD units offered by ACCA and 5 hours of professional training offered by CCF. 
Program:
8:30 – 9:00 Registration | 9:00 – 11:00 First session | 11:00 – 11:15 Coffee break | 11:15 – 13:00 Second session | 13:00 – 14:00 Lunch | 14:00 – 17:15 Workshops
---
First session (9:00 – 10:45):
| | |
| --- | --- |
| | Moderator: Dragos Doros, Director, Taxation Services, KPMG Romania |
Keynotes:
1.Updates on the VAT – adjustments and case studies
2.Tax incentives regarding the profit tax legislation
3.Favorite topics of the tax inspections and anti-fraud controls. The abuse of precautionary measures.

Panel discussions:
4. Fiscal and legal amendments for 2015 – adjustments and impact on the business environment
5. Accounting updates in 2015
6. Taxation of the PFA enterprises. Impact of the recent proposed changes.
Speakers in the panel 1: 
Ioana Höckl, Partner ZRP Tax
Alexandru Aron, Executive Director, Freelancers Association
---
Second session (11:00 – 13:00)
| | |
| --- | --- |
| |  Moderator: Gabriel Biris, Partner, Biris Goran SPARL |
Keynotes:
7. What's next in the area of transfer pricing
8. Fiscal evolutions worldwide. How will fiscality look in 5 years. 

Panel discussions:
9. Holdings regime in Romania – business structures and possible fiscal implications
10. Updates of the fiscal procedure code
11. Changes in the taxation of the individuals. Updates for non-residents. Fiscal residency declaration.
Speakers in the panel 2: 
Dan Schwartz, Managing Partner, RSM Scot
Silviu Badescu, Tax Director, NNDKP Tax Advisory Services
Mitel Spataru, Tax Manager, Finexpert
---
WORKSHOP 1 (14:00 – 15:30, Nevada hall) held by


Speaker: Luisiana Dobrinescu, Lawyer, Dobrinescu Dobrev
Topic: Legislative and jurisprudential VAT changes. Fiscal inspection authorities' procedures. European and romanian jurisprudence.
WORKSHOP 2 (14:00 – 15:30, Oregon hall) held by
Speakers: Mitel Spataru, Tax Manager, Finexpert and Ioana Serb, Senior Tax Consultant, Finexpert
Topic: Labor taxes – fiscal authorities' approach & expats' detachment in Romania
WORKSHOP 3 (15:45 – 17:15, Iridium hall) held by

Speaker and topic: Dragos Doros, Director, Taxation Services, KPMG,
Marian Nistor, Assistant Manager-Taxation Services, Madalina Stefan, Assistant Manager, KPMG
Topic: Fiscal Audits – practical aspects of the tax inspections.
---
Snapshot of the event
Please note that all pictures are property of Business Review and it can't be used without the specific approval of Business Review. You can see more pictures on our Facebook page.
For details and information please contact us at events@business-review.ro.
---
PARTNERS:
WITH THE SUPPORT OF: 
MEDIA PARTNERS: